Intel's Coffee Lake-S processors have so far, and as seen on various roadmap leaks, topped out at six cores and twelve threads. HEXUS reviewed two of these powerful and efficient Intel Core iX-8XXX chips back in October. While Intel does sell workstation processors with many more cores, the enthusiast consumer mainstream segment loses out to its AMD Ryzen 7 1000 series rivals - which boast 8C/16T configurations.
Now VideoCardz has published a screenshot from the 3D Mark database, said to show that Intel is brewing up an octa-core Coffee Lake-S SKU. With parts such as these, Intel will spark a new "core-an war" quips the leak-centric CPU and CPU news site.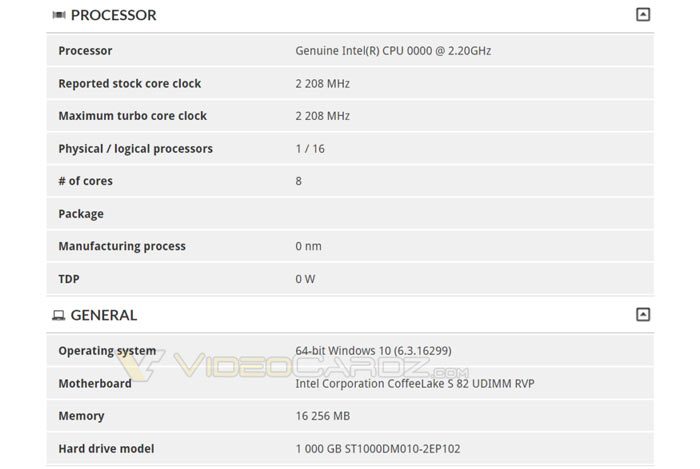 The leak above isn't very comprehensive, simply showing an unnamed Genuine Intel CPU, running at 2.2GHz. The key info here is that it possesses eight cores and 16 logical processors. Elsewhere we can see that the system ran Windows 10 64-bit, was equipped with 16GB of RAM, and a 1TB fixed storage device. The motherboard was reported as an Intel CoffeeLake S 82 UDIMM RVP (an engineering board). Some info was clearly misreported by the database, understandably. For example, the sys-info section sees the TDP of the installed processor as 0 watts.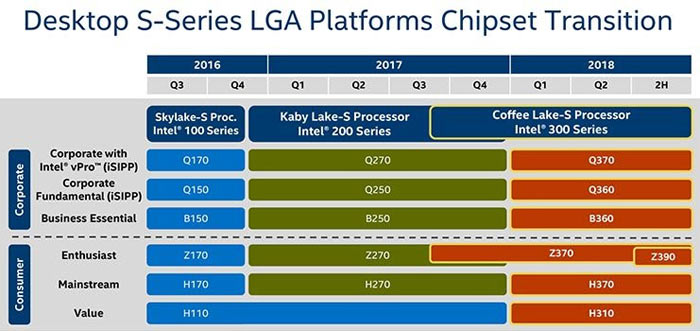 Finally, it isn't certain whether this particular processor will be an octa-core Coffee Lake-S processor of be launched as a part of a 9th generation Core series. However, according to the source, and previously seen roadmaps, these first 8C/16T enthusiast desktop parts should arrive in the summer alongside Intel's Z390 platform.