Intel has emailed HEXUS about significant new progress in its quantum computing research and development. Previously we have seen Intel reveal and discuss progress in its superconducting qubit chip design. Only last month we learned that it has progressed from creating an operating 7, to 17, and now 49 qubit processor impressively quickly. However, a few hours ago Intel shared new information about a second vector in its approach - its adaptation of silicon transistors to quantum computing. We last heard about this side of Intel's quantum computing R&D thrust back in December 2016.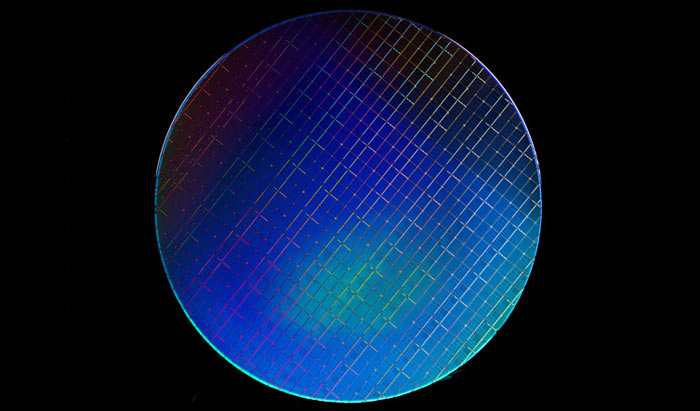 Intel isotopically pure wafer
To recap, Intel has split its resources into R&D for two types of quantum computing processors in which it sees potential. It is working alongside QuTech on superconducting qubits, and on silicon-based spin qubit chips. The attraction of the latter chips for Intel is that, if things work out and some scientific hurdles can be overcome it can leverage its existing advanced transistor technologies for chip fabrication.
Intel explains how spin qubits work on a processor as follows:
"Electrons can spin in different directions. When the electron spins up, the data signifies the binary value 1. When the electron spins down, the data signifies the binary value 0. But, similar to how superconducting qubits operate, these electrons can also exist in a 'superposition,' which means they have the probability of a spin that's up and down at the same time and, in doing so, they can theoretically process tremendous sets of data in parallel, much faster than a classical computer."
Key advantages of silicon-based spin qubits over superconducting qubits are the following:
They are smaller and less fragile,
They operate at higher, easier to maintain temperatures,
Intel can leverage its silicon "manufacturing know-how".
Intel is currently testing the initial wafers for a spin qubit fabrication flow (pictured top). Within a couple of months, Intel expects to be producing many wafers per week, each with thousands of small qubit arrays. Intel, in collaboration with QuTech, will continue to research both superconducting and spin qubits.