Intel launched a single entry-level processor in a half hearted attempt to distract from AMD's Ryzen/Vega APU launches yesterday. The new Intel Core i3-8130U is targeted at thin and light laptops and 2-in-1s and promises "a performance jump over the previous generation" to sit comfortably among its 8th Gen Intel Core i7 and i5 siblings. However, it is notable that those siblings came with a core count boost - all of them boast four physical cores. The Core i3-8130U sticks with the 2C/4T configuration of its 2.7GHz predecessor.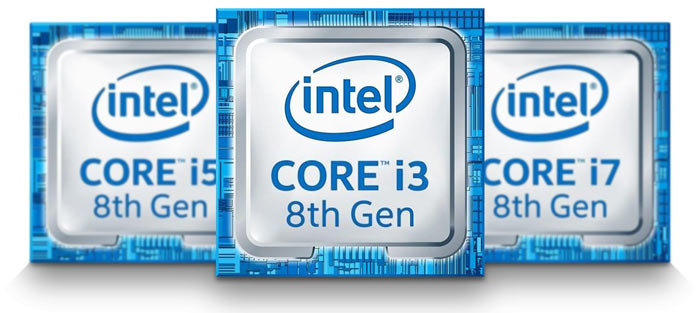 The key specs of the Core i3-8130U are shown below in the table. Intel has configured this processor with two cores and four threads. Its base frequency is 2.2GHz but it can boost up to 3.4GHz when under pressure. The on-board Intel UHD Graphics 620 runs at base/max 300/1000MHz. This 15W processor supports up to 32GB of 2400MHz DDR4 RAM and is equipped with 4MB of L3 cache.

Above, the table shows the key specifications of the 15W TDP Intel Core i3-8130U processor. If you look at the Intel ARK you can get more details, which show that the TDP-down, when the processor is idling at 800MHz or below, is 10W. The Core i3-7130U, this chip's predecessor, also has a 15W TDP but has a TDP-down figure of 7.5W at 800MHz.
Overall then, the Core i3-8130U fills a gap in the 8th gen processors for thin and light devices range. Intel says it will be used by partners in new systems shortly.