Intel has released its all new Intel Pentium Silver and Intel Celeron processors. It's natural for Intel to push out these value processor ranges together as they are both based upon the energy efficient Gemini Lake architecture. As a reminder, Intel launched the Pentium Gold processors, based upon the Kaby Lake Core architecture, back in October, an event overshadowed somewhat by the first Coffee Lake processors arriving.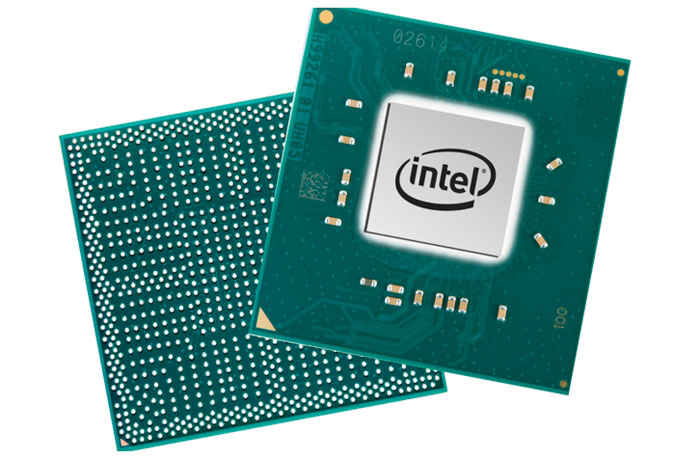 The new Intel Pentium Silver and Intel Celeron processors are targeted at everyday computing, using tools for office productivity, web browsers, watching TV and movies online, and editing photos. The processors are said to be highly power efficient and thus the mobile SKUs will afford "great battery life". None of the chips has a configuration boasting more than 4 cores and 4 threads. All six new chips feature 4MB of cache, and can address two channels of 2400MT/s DDR4 or LPDDR4 memory. They are all capable of supporting 4K displays using their IGPs. One other similarity is that all the chips support Gigabit Wi-Fi with 2x2 802.11ac with 160MHz channels.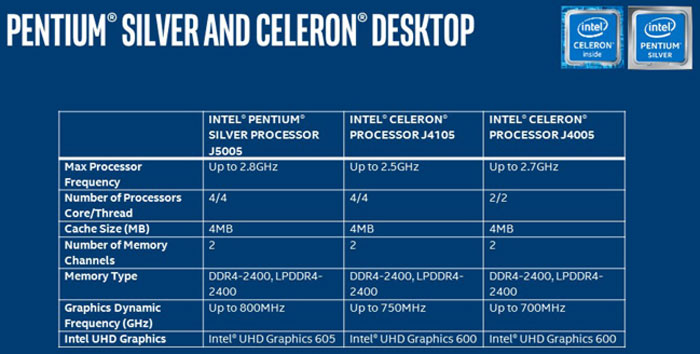 Key claims by Intel, boasting about the new processors in its press release, are as follows:
Pentium Silver delivers 58 percent faster productivity than a similar 4 year old PC and can edit a photo album in half the time.
Both types of processors can offer download speeds up to 12x faster than systems using 802.11 b/g/n (or twice as fast as 802.11 ac).
Machines powered by the mobile processors will allow you to watch 4K HEVC local movie playback for up to 10 hours (11.5-inch screen, 35WHr battery).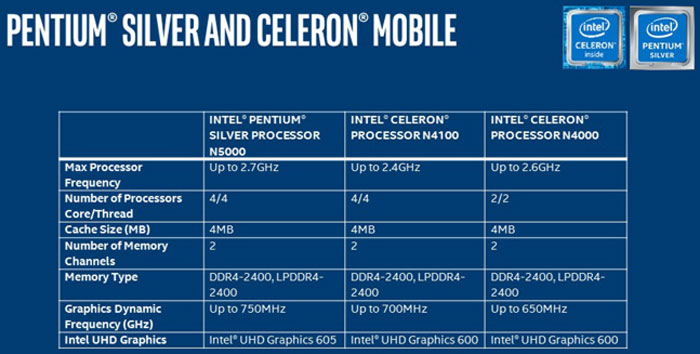 While Intel says that all these new chips are great for streaming from sites such as YouTube and Netflix, it doesn't specifically mention Netflix 4K compatibility. Another new video feature is support for Local Adaptive Contrast Enhancement, designed to boost display visibility in strong lighting.
The processors in the news above might be available today but they aren't for DIY / enthusiasts as they aren't socketed retail CPUs. You will have to watch out for value-packed pre-built systems packing these chips, which will emerge during Q1 2018, says Intel.