Intel will officially release the first members of its 8th gen (Coffee Lake) Core desktop processors on 5th October. At that time the mainstream tech press will be allowed to publish the usual thorough reviews, test and benchmark results, evaluating these powerful new processors.
Ahead of the official starting pistol we often see lesser known tech sites release reviews out of NDA, and this time is no exception. A Romanian site called Lab 501 has jumped the gun to release (via TechPowerUp) a 21 page review covering the Intel Core i7-8700K and Intel Core i5-8600K processors on an Aorus Z370 Ultra Gaming motherboard.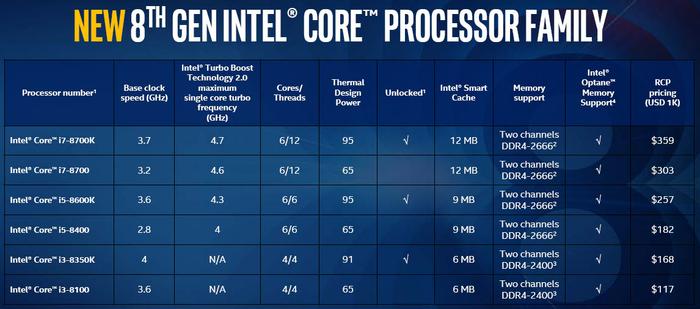 Intel already officially unveiled its 8th gen Core desktop processors at the start of this week. Thus we don't have to pick through the Romanian site's recap of the processors in its review preface. It appears that Lab 501 has got hold of the overclockable 6C/12T Core i7 from the top of the range and the overclockable 6C/6T Core i5.
The pages directly following the intro discuss the Z370 Aorus Gaming 7 motherboard for four pages, so that's of interest to those wishing to fire up a translator, or leverage their Romanian language skills. After that we get a summary of the system platform constants and several pages of charts, which require little or no explanation, or translation.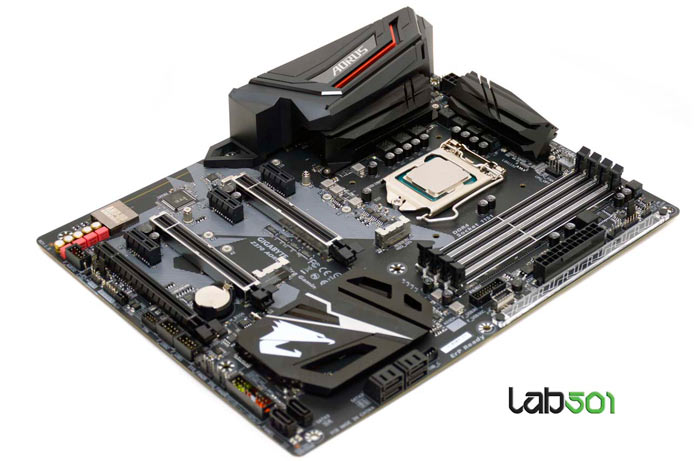 In summary, the i7-8700K runs neck and neck with the AMD Ryzen 7 1800X in multi-threaded tests, despite packing two fewer physical cores, and clearly pulls ahead in some of the single threaded tests. That bodes well for gaming where multi-threaded performance isn't often optimised beyond the commoner dual/quad core CPU capabilities.
Intel's Core i7-8700K was observed to be a good overclocker, reaching 5.1GHz without much hassle (but with a liquid cooler strapped on, as it can get hot). TPU notes that the Core i7-8700K also "spells trouble for Skylake-X Core i7 SKUs such as the i7-7800X and i7-7820X, as it offers multi-threaded performance in proximity to them, while being cheaper overall".
I've embedded a few of the more interesting benchmark charts above and below, just click them to zoom in.