According to Taiwanese supply chain sources, Intel will delay the rollout for the bulk of its 10nm Cannon Lake processor range until the end of 2018. A report published by DigiTimes says that the processors will be so late that some laptop makers, for example, are considering skipping the generation and will instead plan for Ice Lake based products, which now follow hot on the heels of the re-scheduled Cannon Lake parts.
This is the third delay to the Cannon Lake rollout that we have witnessed. However, the situation isn't very clear cut. Some Cannon Lake processors, specifically those without built-in GPUs, should be available in line with previous expectations. That indicates that we might get various Cannon Lake desktop chips without IGPs quite a bit earlier than the end of next year.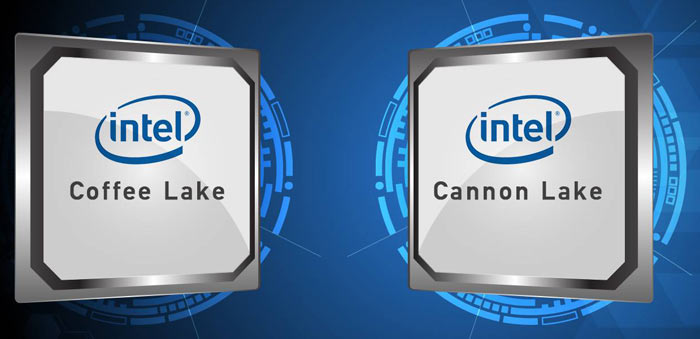 In the roadmap we saw a couple of days back, for Intel Desktop-S-Series LGA chipsets, it looked like Coffee Lake would dominate the landscape for the largest part of 2018. Information in that story pointed to Intel releasing 8C/16T Coffee Lake processor(s) in H2 2018 for consumer enthusiasts/gamers (alongside the necessary Z390 chipset).
Earlier this week Intel updated us upon its 10nm process technology at a special Technology and Manufacturing Day event in Beijing. There was no talk of any delays at the event, which focussed upon boasting about Intel's superior transistor density and transistor performance at 10nm.