Canadian tech YouTuber Karl Morin, also known as @MrTechQc, has leaked some quick performance tests undertaken on a system powered by an Intel i7-8700K CPU. This is the same 8th generation 6C/12T processor we saw the purported SiSoft Sandra benchmark results published for, back at the end of August.
As you can see in the video within the linked Facebook post, or the YouTube video embedded above, Mr Morin was attending an event showcasing new HP Omen PCs sporting Intel's latest Coffee Lake CPUs. One such tower system caught his eye but it wasn't plugged in to a monitor, so Mr Morin rather brazenly sourced a spare monitor and took it to the exhibition booth, connected it into the HP Omen system and powered it all up. About 3 mins 30 seconds into the video you can see Morin has managed to get the rig setup and, sitting comfortably, he fires up Cinebench R15.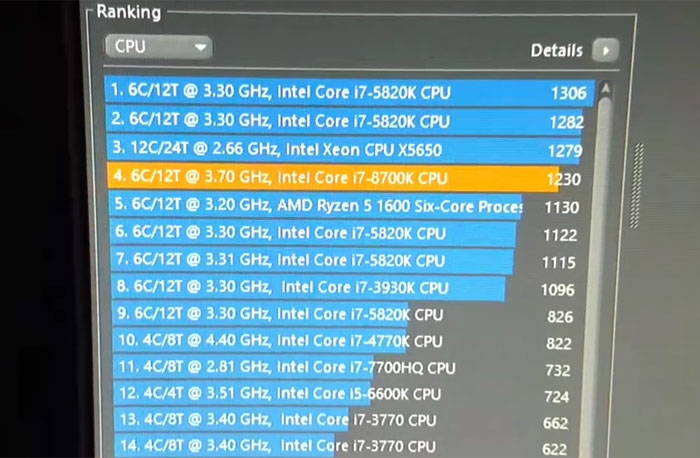 During his time with the system Morin ran Cinebench with both the multi-core and single core benchmarks, and then fired up CPU-Z to check/confirm a couple of details. You can see all the escapade in the YouTube video as well as a few picture highlights here.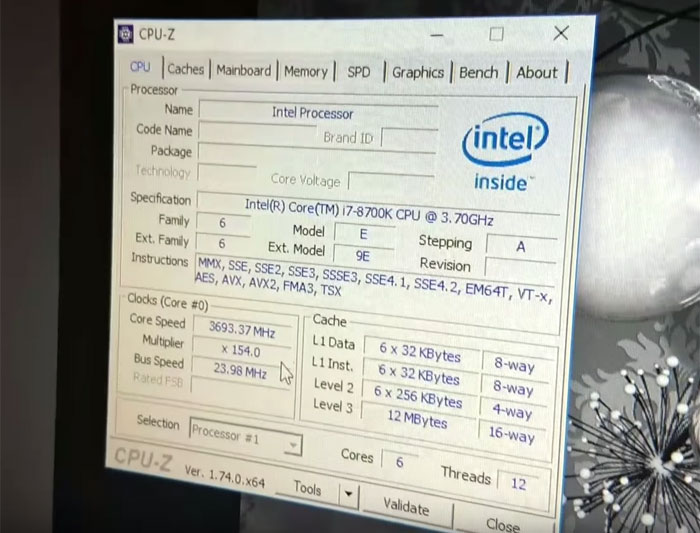 For comparisons, the Intel Core i7-8700K scored 1230cb in this HP Omen system. That sits between the AMD Ryzen 5 1600X score of 1237cb, and the Ryzen 5 1600 score of 1142cb in HEXUS labs tests (also 6C/12T processors). However, the new Coffee Lake chip is far ahead of its predecessor, the Intel Core i7-7700K (4C/8T), which could only muster 919cb.