Qualcomm has launched a number of new technologies at the MWC Shanghai 2017 event. Probably the biggest news is the launch of the new mid-range Qualcomm Snapdragon 450 Mobile Platform. Another new product that might be seen in many upcoming smart devices is the Snapdragon Fingerprint Sensor which works through the display, glass and metal - and even under water.
Qualcomm Snapdragon 450
This is the first of the 400 range of SoCs to be built on the 14nm FinFET process. Qualcomm says it will deliver "significant improvements in battery life, graphics and compute performance, imaging and LTE connectivity," over any previous 400 series processor.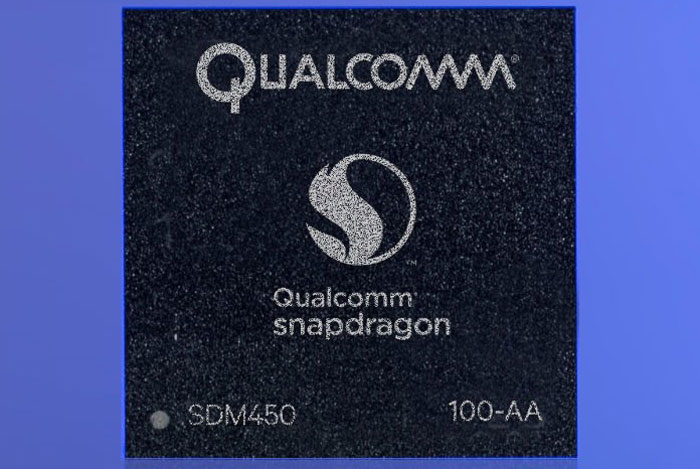 Inside the Snapdragon 450 SoC there is an octa-core ARM Cortex A53 CPU and an integrated Qualcomm Adreno 506 GPU. Each of these key sub-components offers 25 per cent better performance uplift compared to the CPU/GPU in the Snapdragon 435.
Looking at battery life figures, Qualcomm claims an extra 4 hours of usage with the new processor compared to one equipped with a Snapdragon 435. Furthermore an up to 30 per cent reduction in power when gaming is touted as a benefit to maximise your device uptime away from a power outlet. Qualcomm Quick Charge 3.0 is supported for zero to 80 per cent charging in about 35 minutes.
A device packing a new Qualcomm Snapdragon 450 can support cameras up to 21MP, or dual cameras up to 13+13MP with hybrid autofocus and up to 1080p 60fps video capture. Live Bokeh effects and fast processing are supported thanks to the onboard Qualcomm Hexagon DSP.
Connectivity gets a boost too. The Snapdragon X9 LTE modem utilises 2x20MHz carrier aggregation in both downlink and uplink for peak speeds of 300Mbps and 150Mbps respectively. On Wi-Fi networks you can use speeds up to 802.11ac with MU-MIMO support. Last but not least USB 3.0 support is built-in for faster wired connections.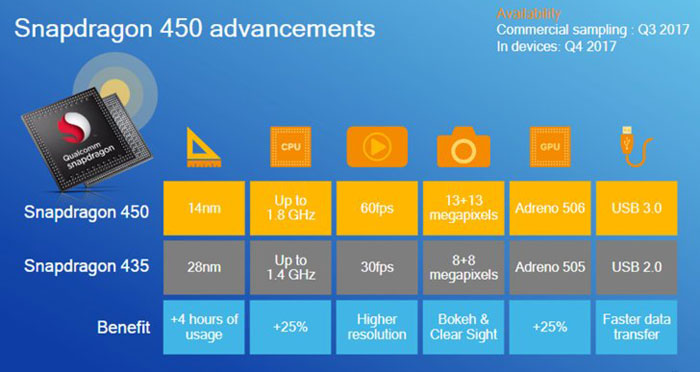 Consumers will start to see Snapdragon 450 devices on the shelves by the end of this year.
Qualcomm Fingerprint Sensors
At MWC Shanghai 2017 yesterday Qualcomm showed off its Fingerprint Sensor solutions which can embed these biometric sensors under your smartphone display or under metal/glass - on the back of the device for example.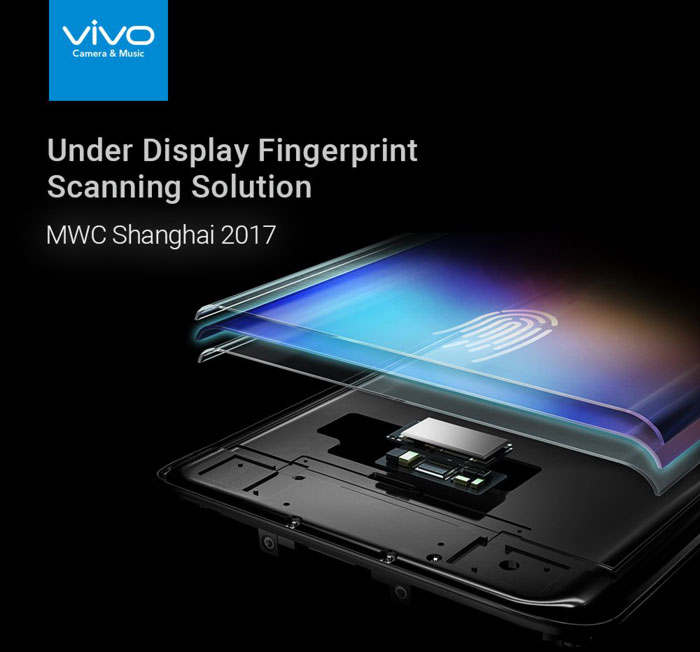 The technology uses ultrasonic waves to read fingerprints and can also be used to detect heart beat and blood flow. Qualcomm says that its multi-functional ultrasonic solution is capable of scanning through OLED display stacks of up to 1200µm. For rear sensors the maximum thickness of the construction glass is 800µm, and with aluminium its 650µm. Previous generation sensors could read fingerprints through a maximum of 400µm of glass or metal.
The first example of one of Qualcomm's Fingerprint Sensor solutions in a product comes from Vivo smartphone prototype, as shown above. Qualcomm says devices such as this will only start to reach shelves by H1 2018.