Intel is at the E3 show, showcasing PC gaming and VR experiences. If you remember from earlier news, it has the honour of being the major sponsor of the PC Gaming Show at E3 this year. In addition to the games themselves, Intel is of course highlighting its processing technology which helps "bring to life amazing experiences". To keep the hype levels high it is thus demonstrating Intel Core i9 Extreme Edition processor based systems. In other news Intel revealed the timescale of the Core-X series processors availability and announced partnerships with ESL, Oculus, and Ready at Dawn Studios.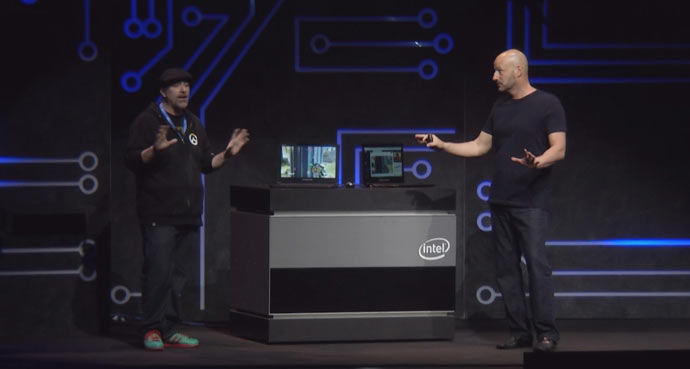 Core i9 PC system demo
In a nutshell, Intel will start to take pre-orders for its Core-X processors with 4- to 10-cores from 19th June onwards. These processors are expected to ship to customers the following week. If you are interested in the Core-X processors that pack even more cores - the 12-core Intel Core i9-7920X X-series processor is expected to start shipping in August, followed up by the Intel Core i9-7940X X-series processor, Intel Core i9-7960X X-series processor, and 18-core Intel Core i9-7980X Extreme Edition processor, which are expected to start shipping in October.
CPU Model

Base
Clock
(GHz)

Turbo
Clock
(GHz)

Turbo
Boost
(GHz)

Cores/
Threads

L3
cache

PCIe
3.0
lanes

Memory

TDP

Price
(1K
units)

i9-7980XE

?

?

?

18/36

?

?

?

?

$1999

i9-7960X

16/32

$1699

i9-7940X

14/28

$1399

i9-7920X

12/24

$1199

i9-7900X

3.3

4.3

4.5

10/20

13.75MB

44

Quad-channel
DDR4-2666

140W

$999

i7-7820X

3.6

4.3

4.5

8/16

11MB

28

$599

i7-7800X

3.5

4.0

NA

6/12

8.25MB

Quad-channel
DDR4-2400

$389

i7-7740X

4.3

4.5

NA

4/8

8MB

16

Dual-channel
DDR4-2666

112W

$339

i5-7640X

4.0

4.2

NA

4/4

6MB

$242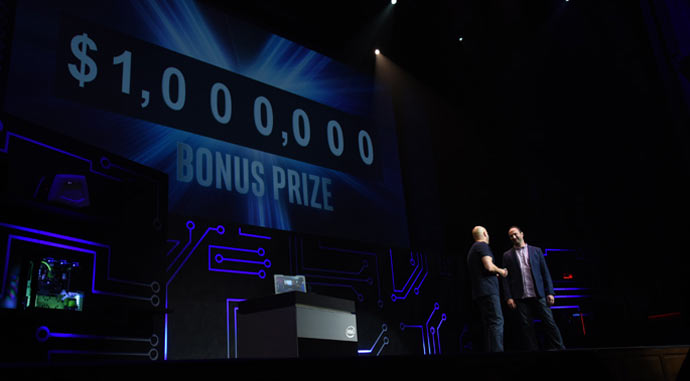 That's the all-important hardware news wrapped up. On software Intel is partnering with Ready At Dawn Studios to release 'Echo Arena' as a free download for all Oculus Rift owners for three months starting on 20th July. In eSports Intel will collaborate with ESL and Oculus to launch the VR Challenger League. Meanwhile Intel and ESL will collaborate further with Intel supplying the backbone hardware for ESL and co-promoting the Intel Grand Slam for Counter Strike: Global Offensive (CS:GO) that will offer a bonus $1 million prize.