10nm progress
Intel is on track to deliver its first 10nm CPU according to an official Tweet just ahead of the weekend. The ninth generation Intel Core processors, codenamed Cannon Lake are "on track" said the chipmaker. It added that its second generation of 10nm CPUs, code named Ice Lake have been taped out - that's a significant milestone.
In follow up Tweets Intel claimed that it "continues to lead in 10nm technology," and that it is "a full generation ahead of others" with its 10nm technology. Mobile chipmakers, for example, might not agree with either assertion though.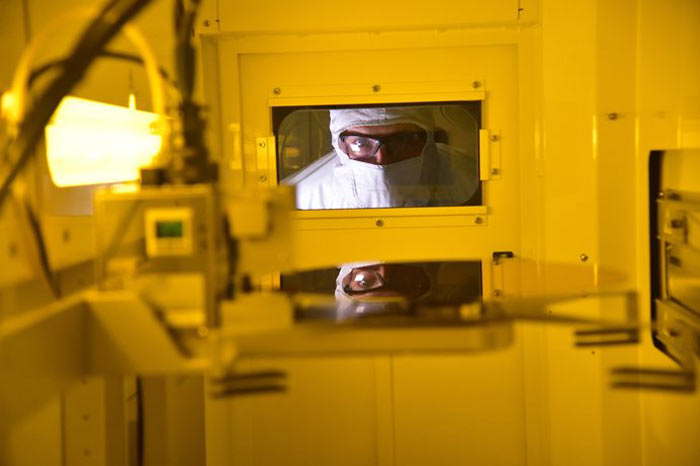 Ahead of any of the above 10nm CPUs, Intel is readying its Coffee Lake 14nm CPUs which will add the first 6C/12T configurations to its mainstream consumer desktop lineup. Later on, Cannon Lake will essentially be a die shrink of Coffee Lake.
40 years of x86 processors
Intel is marking the 40th anniversary of the launch of the 8086 CPU, which powered the first IBM Personal Computer. Over that time there have been many refinements to the CPU architecture with Intel making special mention of the x86 instruction set architecture (ISA) extensions.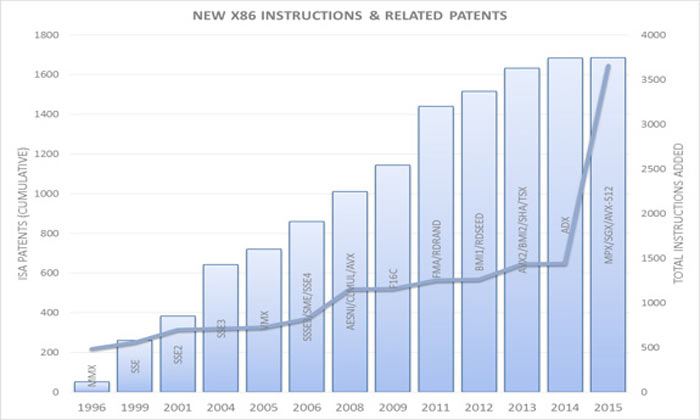 Particularly successful additions to the ISA were MMX multimedia enhancement technology in 1996, and SSE and SSSE2/3/4 instructions to accelerate media, imaging and 3D workloads. Of course multiple iterations of AVX were added from 2011 onwards to boost data crunching apps too.
Intel to sue or obstruct Qualcomm?
Towards the end of the above 40th anniversary post, Intel hints that it doesn't take lightly to people infringing upon its x86 architecture. It protects its investments with "a deep and dynamic patent portfolio with over 1,600 patents worldwide relating to instruction set implementations".
The Intel blog post authors specifically mention that recently there "have been reports that some companies may try to emulate Intel's proprietary x86 ISA without Intel's authorization." It reckons that the emulation (surely the Qualcomm / Microsoft partnership leveraging the Snapdragon 835 and Windows 10) will eventually hit a sticky wicket like Transmeta, UMC, Cyrix, and others before them. So it will be interesting to see if the previously touted 'cellular PCs' will ever reach retail.