Intel launched its Core-X Series processors including the new Core-i9 models at Computex on Tuesday. Already the overclocking crews at Computex have been pushing key products from this HEDT CPU range to their limits and are breaking OC and benchmark world records.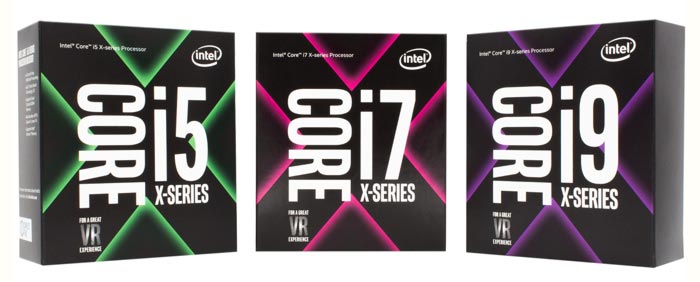 Intel Core-X TIM and delidding
While it's great to see the capabilities of these chips, and the platform, easily exceed those that came before them, that fact is tempered with some not-so-good news. Sadly Intel's most premium consumer processors still use a 'conventional paste' thermal interface material (TIM). They aren't soldered, so getting the best extreme clock speeds from these parts requires delidding (German language, toggle on the English subtitles), says OC expert der8auer.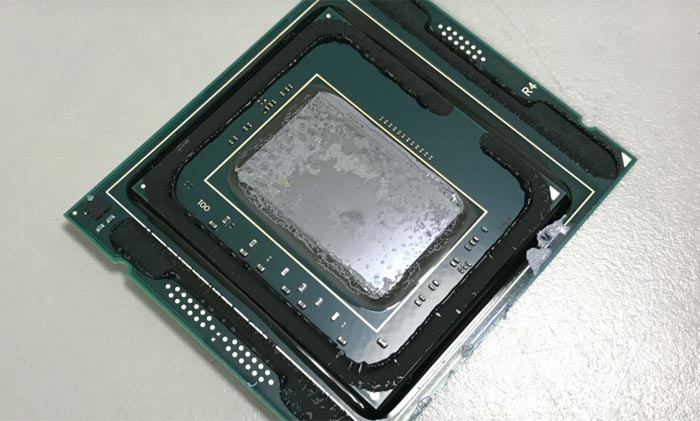 Skylake-X delidded
In the linked video you can see first a Kaby Lake-X processor die (with the lid removed). It is the same size as previously available dies but comes on a bigger and thicker package which facilitates higher clocks thanks to better signalling, more VCC and GND pins, explains the overclocking expert. Moving onto Skylake-X it's an altogether trickier delidding process as the die on a raised level under the lid and surrounded by many tiny raised-up capacitors and resistors. Thus der8auer has designed a tool to help you delid a Kaby Lake-X and Skylake-X processor, called the Delid Die Mate X (available by the end of June).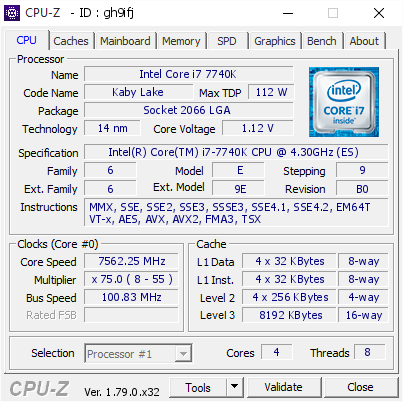 HWBot world records
Moving onto the achievements of the new Intel Core-X processors on X299 motherboards, numerous overclocking world record have already been broken. If you head on over to the world record page of HWBot you can see plenty of new records from the last couple of days.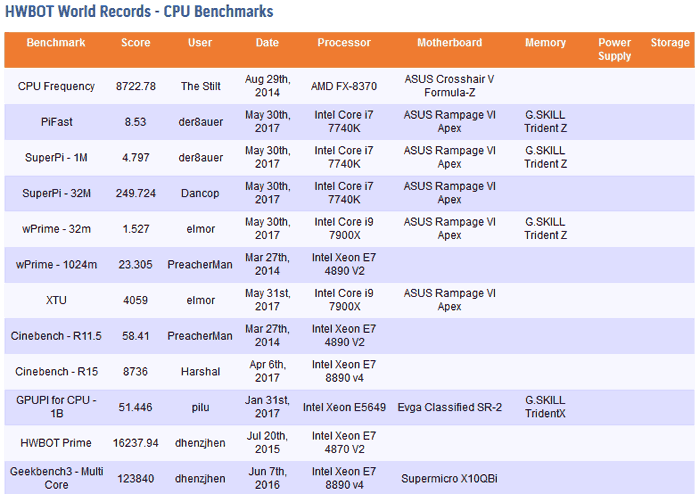 Within the CPU benchmarks table, reproduce above, five out of the 12 listed records have been broken by Kaby Lake-X and Skylake-X processors in the past two days. It looks like the Intel Core i7 7740K and Intel Core i9 7900X are particularly popular with overclockers with records broken in PiFast, SuperPi, and more.
You will also find a slew of GPU and application world records broken by overclockers using the new Intel Core i7 7740K and Intel Core i9 7900X as you scroll down through the HWBot world record page.
Intel's 8th generation Core processors
Here's another important Intel News segment from Computex. Intel has briefly announced that its 8th generation Core processors will deliver more than 30 per cent performance improvements compared to 7th gen parts. It announced this as a 'commitment' with the first devices packing these processors expected to be available by Xmas.