PC chassis, cooling and related accessories specialist Phanteks has launched its first water block designed for the new Nvidia GTX 1080 Founders Edition. The Phanteks Glacier G1080 water block is, as you might expect, built from premium materials to Phantek's high standards of workmanship.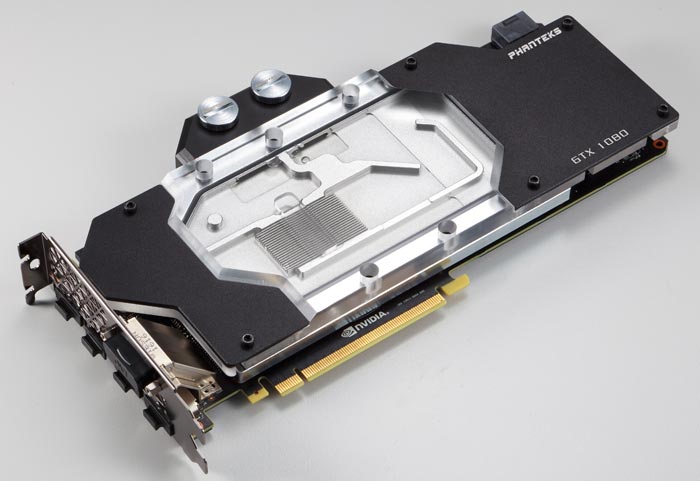 Phanteks has carefully selected and considered materials and construction of the Glacier G1080. The firm chose military standard Viton O-rings, rather than standard silicone O-rings used by other manufacturers, due to their heat resistance, stability and durability.

The water block is constructed from the following layers; a nickel-plated copper cold plate, an acrylic top, and a sandblasted cover plate. The construction is both effective and pleasingly to the eye.

Looks of the Glacier G1080 are further enhanced by RGB LED lighting. The lighting works as a standalone system but if you have a Phanteks case that supports RGB lighting, and/or various supported motherboards, you can sync the lighting of the water block with your other components using the Phanteks RGB adapter.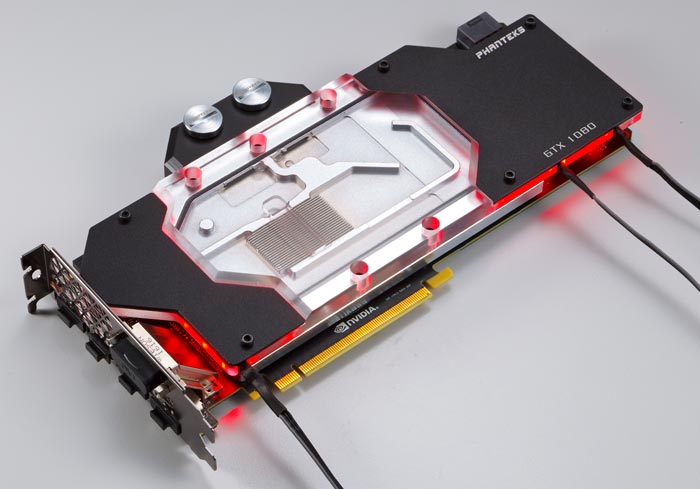 Phanteks wrote to HEXUS to say that the new Glacier G1080 water block will be available at retail and online shortly. The MSRP is $129.99 / €129.90 / £99.99 (inc VAT). The official product page is rather lacking in detail at the time of writing but hopefully full specifications will appear soon.