PC chassis and cooling specialist NZXT has released an updated version of its GRID+ digital fan controller, predictably dubbed the GRID+ V2. The device isn't a huge update on the original and many of the tech specs remain the same as with the previous GRID+ device. However NZXT has no stocks of the older device and is selling the GRID+ V2 at exactly the same price as the old one.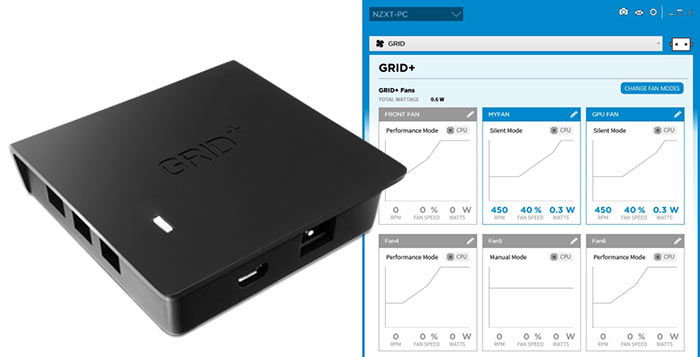 The subtle improvements present in this discreet new digital fan controller are its improved CAM software support and the support for individual fan control. Other than that it has the following key features:
Six fan ports plus two splitters allowing control of up to eight fans (max 30W)
Custom fan naming for user friendliness
Present and custom fan profiles which can vary depending upon temperatures
Built-in over/under-volt and short circuit protection
The device is very compact (73mm square and 18mm thick) for easy internal installation and cable management
Mobile app controllability (Android and iOS) planned for 2016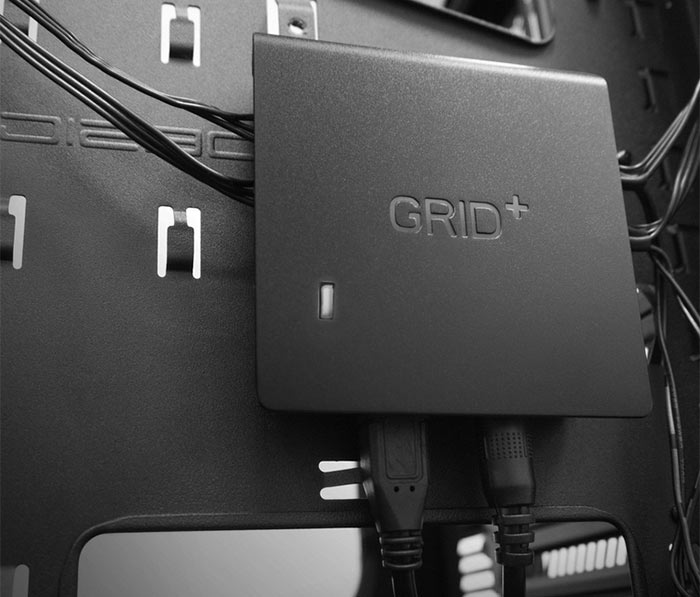 These kinds of fan controllers don't use/require a 5.25-inch bay as they reside totally inside your PC case. That contrasts to units such as NZXT's Sentry 3, which integrates a touch-screen display fan controller into the front of your PC case. In the pictured example, above, the NZXT GRID+ V2 is attached to the motherboard tray via 3M Dual Lock, but it can be located elsewhere, depending upon your particular system. It requires a 12V, 4-pin Molex power in. All the fan adjustment jiggery pokery is done via the CAM software.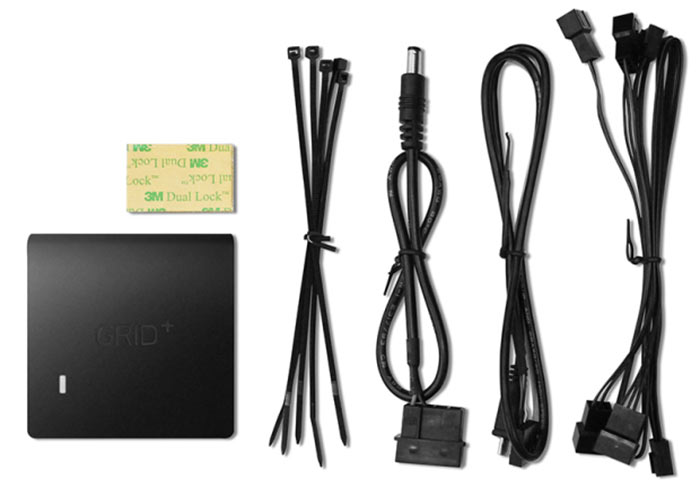 Accessories included with the GRID+ V2 hardware include: 5 x Zipties, 2 x 3-Pin Female to 4-Pin/3-Pin Y extension cables, 1 x Molex to phone jack connector and 1 x Micro-USB cable.
The NZXT GRID+ V2 digital fan controller is available now priced at $29.99 in the USA. In Europe it will be available from next month for £19.99 + VAT. The standard warranty length is two years.