Asetek - the company behind Corsair's all-in-one Hydro liquid coolers - has gone back to the labs to develop a slightly different take on its high-performance coolers.
The result is a new series of closed-loop liquid cooling systems that use smaller 92mm fans and radiators, compared to the 120mm units on the older models. This should mean that the radiators will fit comfortably into a wider range of cases and be suitable for a greater number of systems than the 120mm models.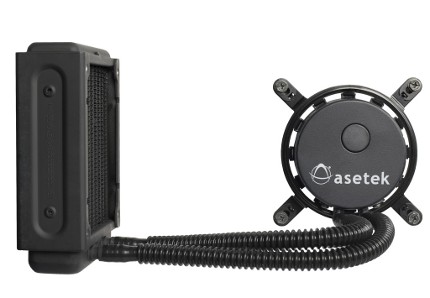 The version that's most likely to turn up in consumer PCs is the 545LC - a single exhaust-port, single-CPU solution designed for high-performance gaming PCs and workstations. The specs and set-up are almost identical to the existing versions, so you can expect the same quiet-operation, high-quality manufacturing and simple installation. Obviously the smaller radiator and fan mean that cooling performance and overclocking headroom are likely to be a little less impressive than on the larger models, but at least noise levels have been kept at a whisper quiet 26dB(A).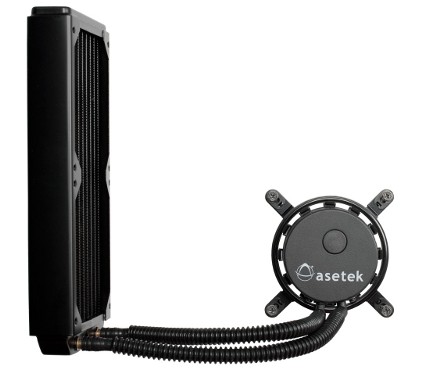 The new form-factor has also meant that Asetek could develop dual-radiator models that offer even greater performance. The 565LX is a dual-port, single-CPU cooler designed for 3U servers and workstations, while the 585LX takes the same formula and includes support for two CPUs.
Both twin-port models are available now to system builders and OEMs, but since they're targeted more at the professional and enterprise market, don't hold your breath waiting for a consumer version. The 545LC, on the other hand, should be available sometime in the middle of December, and we wouldn't be surprised if a company like Corsair started offering a retail version soon afterwards.