Chassis, power, and cooling specialist NZXT has launched a new liquid cooler to graphics card mounting kit. The NZXT Kraken G12 kit improves upon the range of compatibility and ease of fitting as compared to its G10 predecessor. NZXT's latest Kraken G12 doesn't just support the latest Kraken X42/X52/X62 AiO coolers but 30+ liquid cooling systems in all, including several from third parties. Furthermore, it boasts compatibility with 40 different GPUs including reference and non-reference AMD Radeon and Nvidia GeForce graphics cards.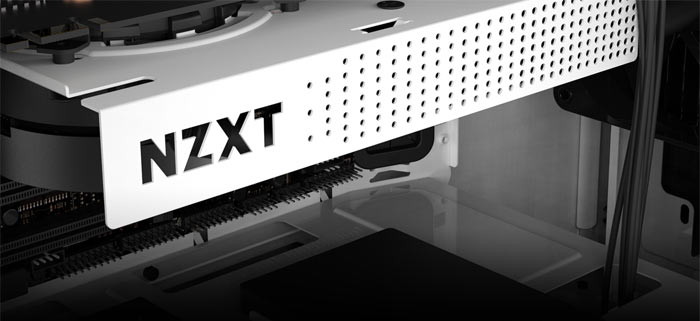 NZXT encourages users to liquid cool their GPUs to improve gaming performance and experiences. It suggests installing an AiO cooler, such as one of the latest NZXT Kraken Series, and then adapting it to cool your graphics card via the new Kraken G12. Replacing the stock cooler will both increase overclocking performance and reduce noise output, says the company.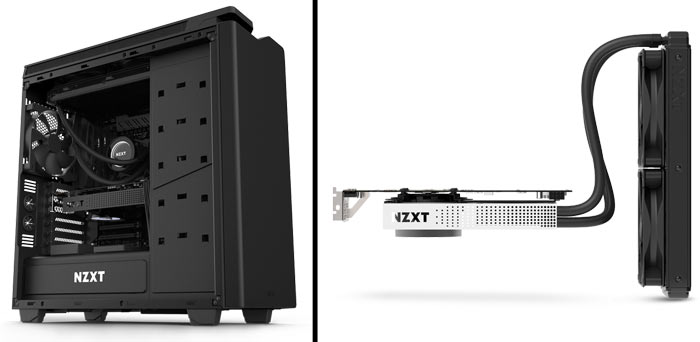 "While aftermarket graphic cards have improved lately, most stock cooling systems still can't reach the performance level of liquid cooling. That's why we decided to design the updated Kraken G12 to be easier to install and support the latest liquid AIOs," said Johnny Hou, NZXT founder and CEO.
Highlights of the Kraken G12 include:
40 per cent better cooling over stock GPU coolers
New redesigned bracket for easier installation
Compatible with more than 30 liquid AIOs on the market
Cooling: 92mm dedicated fan for both memory and VRM, compatible with aftermarket VRM heatsinks
Support for both reference and non-reference AMD & Nvidia design graphic cards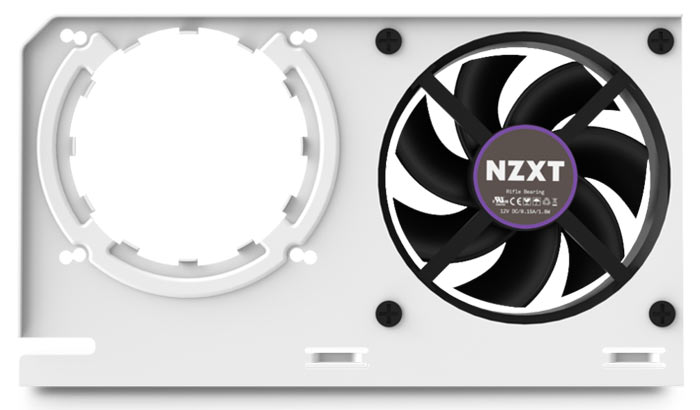 If you look at the picture directly above, the portal for connecting the AiO cooler block is on the left, with the 92mm NZXT fan providing active cooling for memory and VRM on the right. Full compatibility lists for graphics cards and AiO coolers is included in the specifications page for the G12.
Available in either matte white or black, the NZXT Kraken G12 comes with a two year warranty and price tag of US$29.99 / GBP£29.99 inc VAT. UK availability is scheduled for May 2017.