If you are yearning to liquid cool your Nvidia GeForce GTX 1080Ti Founders Edition (or Titan X) then today we have doubly good news for you as both Phanteks and Swiftech have announced compatible full coverage waterblocks. Phanteks has two different material colour Glacier G1080Ti models with RGB LEDs, which will be released in April. Swiftech has two full cover waterblock models, also coming in April, one with and another without RGB LED lighting frills.
Phanteks Glacier Series G1080Ti
Phanteks has designed this full cover waterblock to work with both the Nvidia GeForce GTX 1080Ti Founders Edition and Titan X cards. Its use is said to facilitate "serious overclocking and extreme performance".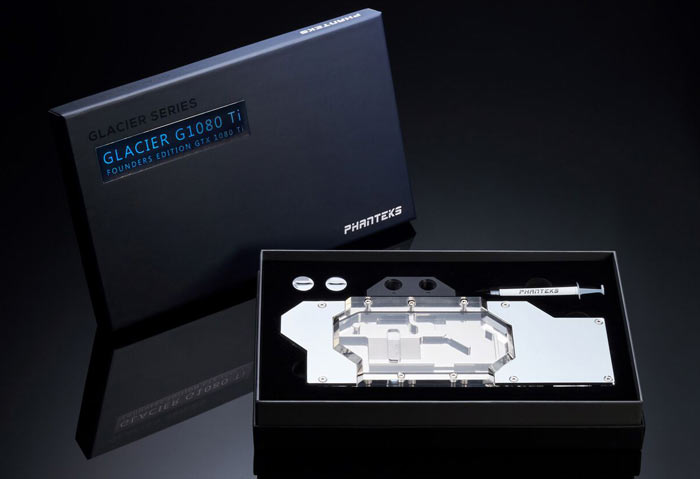 The new Glacier Series G1080Ti waterblocks are built with premium materials and include aerospace grade VITON seals. Phanteks is making two models available, differentiated by material colour; mirrored chrome or satin black. Whichever you choose it will feature RGB lighting which can be synchronised with other Phanteks RGB enabled products plus various third party motherboards and so on.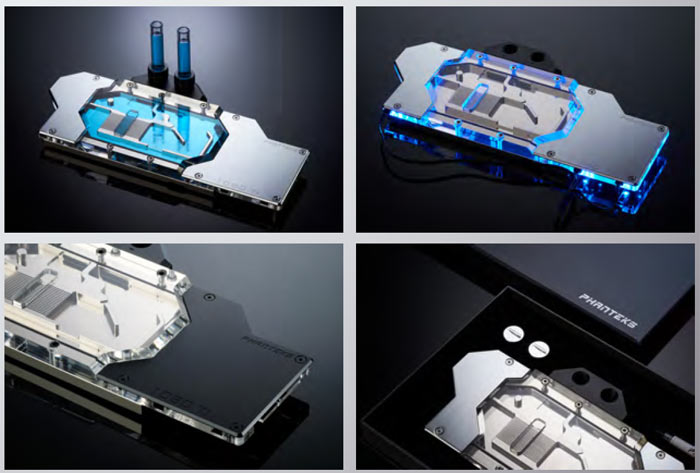 Phanteks says the Glacier Series G1080Ti full cover waterblocks will become available in April. Pricing of the PH-GB1080Ti_BK01 and PH-GB1080Ti_CR01 models is set at €149,90 / £129.99.
Swiftech Komodo NV-ECO/LE GTX TITAN X Waterblocks
Swittech has announced that its Komodo NV-ECO GTX TITAN X and Komodo NV-LE GTX TITAN X VGA waterblocks are fully compatible with the new Nvidia GeForce GTX 1080 Ti FE. Both of these full cover waterblocks is said to offer "high performance cooling with advanced thermal design and low flow restriction".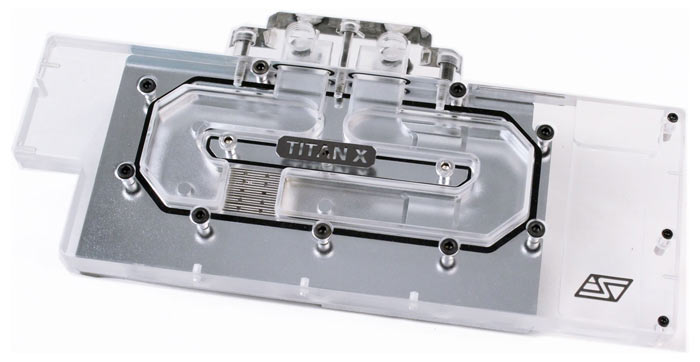 Differences between the two models are that he 'LE' version is actually a 'Luxury Edition', which for Swiftech means that it is equipped with an RGB ALED lighting system compatible with all versions of Swiftech's X2 series CPU coolers. As you might expect, the luxury model costs more. Swiftech says the prices of its two models will range between $124.95 to $169.95. These waterblocks will be available from April via the Swiftech web store and the usual resellers.