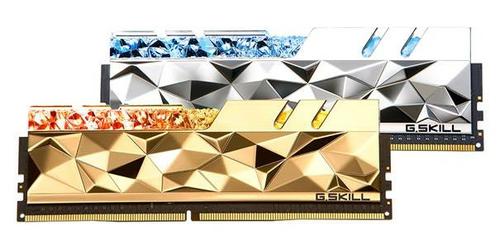 7 June 2021) – G.SKILL International Enterprise Co., Ltd., the world's leading manufacturer of extreme performance memory and gaming peripherals, is thrilled to announce the availability of the latest Trident Z Royal Elite memory series, along with the introduction of new high-speed, low-latency performance memory specifications at DDR4-4000 CL14-15-15-35 and DDR4-3600 CL14-14-14-34. Built with Samsung 8Gb B-die ICs to achieve these incredibly low latency timings, these new DDR4 memory specifications are the ideal choice for building a powerful workstation or the ultimate gaming system.
Click the following link to view the product video: https://www.youtube.com/watch?v=4q8dDLkfEtk
Maximizing Low-Latency Performance on High-Speed 16GB Modules
G.SKILL is dedicated to developing high-speed, low-latency memory kits for high performance PC systems, and achieving an extremely low CL14 latency on high-speed dual-ranked memory modules is no easy feat. Created with Samsung B-die ICs, G.SKILL is launching the incredible DDR4-4000 CL14-15-15-35 memory specification with 16GB modules for a 32GB (16GBx2) kit capacity. Below is a screenshot showing the memory kit on the ASUS ROG STRIX Z590-E GAMING WIFI motherboard with the Intel® Core™ i7-11700KF processor.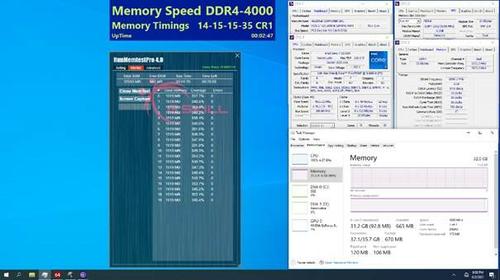 Raising the Bar of CL14-14-14 Low-Latency to DDR4-3600 Kits
Ever since the launch of the world's first DDR4-3200 CL14-14-14-34 specification in 2015, the demand has been growing for an even higher performance memory kit with the same low-latency. G.SKILL is proud to announce the release of DDR4-3600 CL14-14-14-34 with kit capacities that range from 16GB (8GBx2) up to 128GB (16GBx8), making this memory specification the ultimate memory kit for workstations or productivity PCs. Below is a screenshot showing the memory kit running on the ASUS ROG ZENITH II EXTREME motherboard and the AMD Ryzen Threadripper 3960X processor.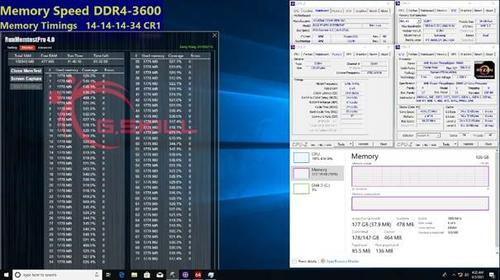 For a full list of specifications, please refer to chart below.
Availability
These extreme high-speed, low-latency memory specifications under the Trident Z Royal Elite series will be available via G.SKILL worldwide distribution partners in June 2021.