It's that time of year that most of us are contemplating spending some well-earned time away from work. Most of us, I guess, will use this time to play the latest games on the beloved PC.
There's been plenty of opportunity to upgrade the PC this year, with SSD prices continuing to tumble, a raft of new graphics cards launched, and Intel debuting the Haswell Extreme CPUs and associated X99 motherboards.
What we want to know for the Question of The Week is, right now, what is the specification of your main home PC and whether you're happy with it?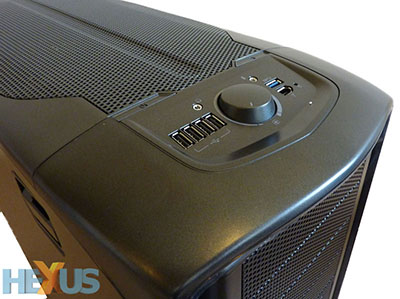 I'll start the ball rolling with the PC that I use for day-to-day work:
Case: Corsair Graphite 600T
PSU: be quiet! Dark Power Pro 850W
CPU: Intel Core i7-4770K
Cooler: Noctua NH-D15
Mobo: Asus Sabertooth Z87
GPU: Intel integrated graphics
Memory: G.Skill 16GB (2x8GB) RipjawsX DDR3-1,866
Storage: Crucial M500 240GB
Monitor: 2x BenQ EW2430 24in
OS: Windows 8.1, 64-bit
The system is potent enough to do everything I need. What about you guys and gals? Feel free to leave your specs, thoughts, and pictures in the comments facility below.