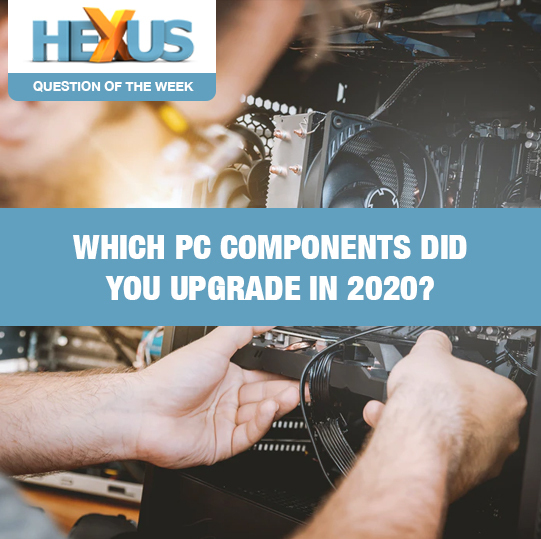 2020 has proven to be a challenging and chaotic year in more ways than one, yet if you happen to be a tech enthusiast, you might look back fondly at some of the hardware that has been introduced in the past 12 months.
For the PC aficionado, upgrade opportunities have been nothing but intriguing, and though stock of the latest hardware has been hard to come by these past few months, it's been entertaining to see the industry's big hitters slug it out with new release after new release.
No shortage of temptation, but we're always curious to learn which hardware has proven popular with the HEXUS faithful. That being the case, let us ask: which PC components did you upgrade in 2020? Let us know using the comments facility below, and as always, feel free to tell us how said upgrades are working out.