Split the board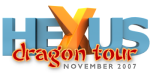 SiS is one of those companies that you can't help but like. Sure, it may not be banging board after board into the prestigious and super-competitive high-end market but what it does sell into the mid-range sector is pretty good. And, content with supplying mainboards for the value area of the market, SIS seems to be doing nicely thank you very much.

We met Anne Chou and Ray Wang, two SIS engineers who gave us a brief overview of the company's roadmap for the coming year. And, contrary to what you'd expect for a firm targeting mid-range and value, there's a few neat extras on the forthcoming boards that are intended to make SiS an even more attractive buy if you're on a budget.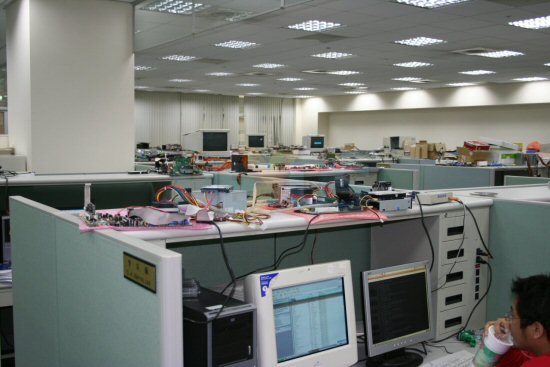 Click for larger image



For example, on the mobile chipset roadmap, we can expect the M680SCP, featuring SiS Mirage 4 graphics. Along with compatibility high-def DVD compatibility - HD DVD and Blu-ray - you also get HDMI and HDCP, all on a mainstream board.

Then there's the M672FX Penryn board. This has SiS Hyper Streaming Technology, 1066FSB, DDR2 667 and an HDV link.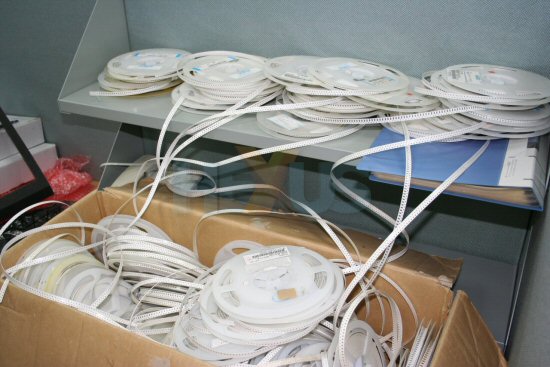 Click for larger image



Later boards will be using MuTIOL, SiS's proprietary northbridge/southbridge data-transfer system. SiS claims this is very efficient at passing data between the two halves of the board and Ray gave us a walkthrough that you'll be seeing soon on HEXUS.tv. There's plenty more to the SiS roadmap but it'd be unfair to reveal everything, especially as SiS works in a highly competitive area.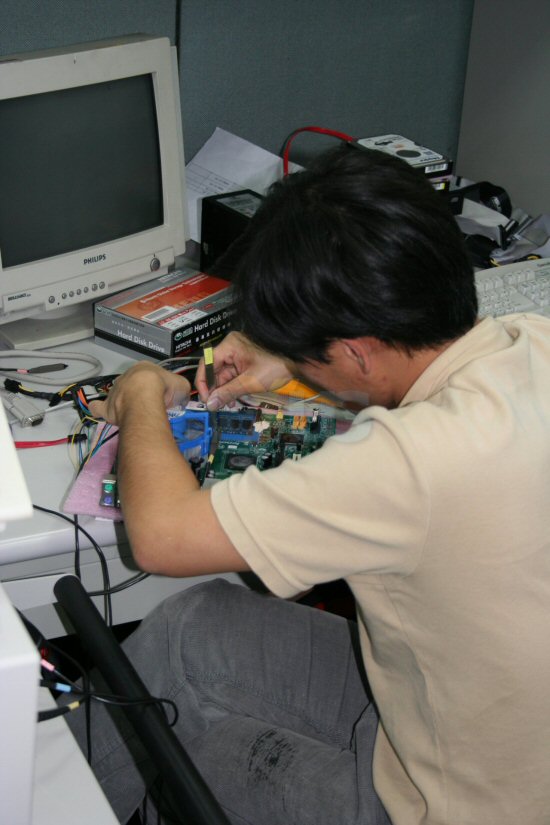 Click for larger image



However, we did take a stroll around the R&D department, where, among loads of stuff we couldn't shoot, we found the prototype M672FX board. Ray not only let us take snaps but also explained the thinking behind the prototype's design.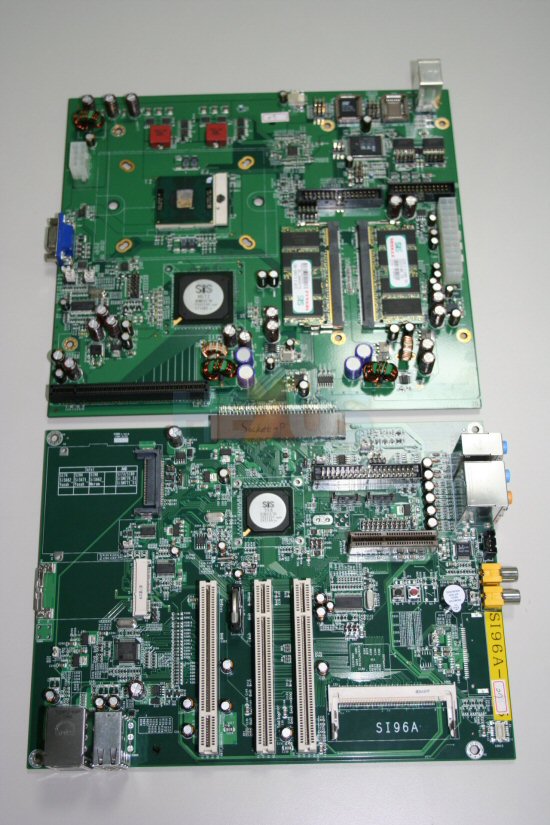 Click for larger image



The board comes in two parts so that northbridge and southbridge parts can be developed independently of each other. In essence, when a new CPU hits the market, instead of redesigning a board from the ground up, only the northbridge has to be altered and then adapted to work with an existing southbridge solution… and vice versa.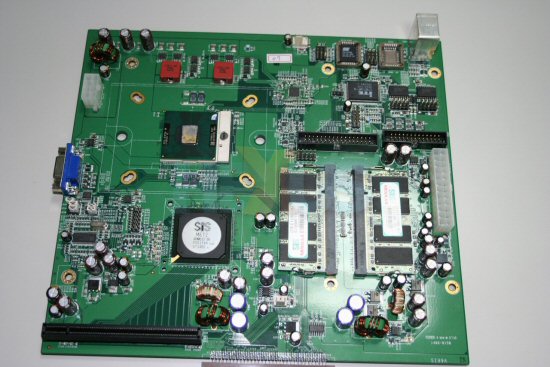 Click for larger image



So looking at the northbridge half of this mobile board for a moment, you can see two mobile RAM modules in place on the right and a 16-lane PCIe slot at bottom left. And yep, that's a Penryn plugged in. The northbridge handles all the data for devices that require high-speed data transfer to the CPU and back. So graphics and RAM are all up here. Notice the empty slot for the BIOS chip at top right. It's useful for dual BIOS situations and even handier for BIOS hot-swapping if you balls up your BIOS update!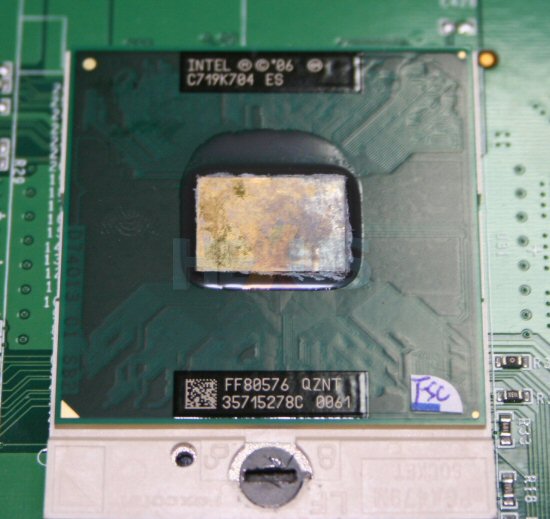 Click for larger image



One thing that struck us about this board was that even though it's clearly not even what we've come to call an 'engineering sample', the whole thing was incredibly neat and tidy. On boards as early as this you'd expect to see a lot more hand-made elements, so the board is a testament to the SiS engineers' attention to detail.

Down on the southbridge board it all looks a bit more normal. You've got an HDD socket, along with SATA ports, PCI slots and ports for USB, LAN, sound and PS2. But seeing as this is a mobile southbridge, there's also a PCMCIA/CardBus slot, plus PCIe for add-ons.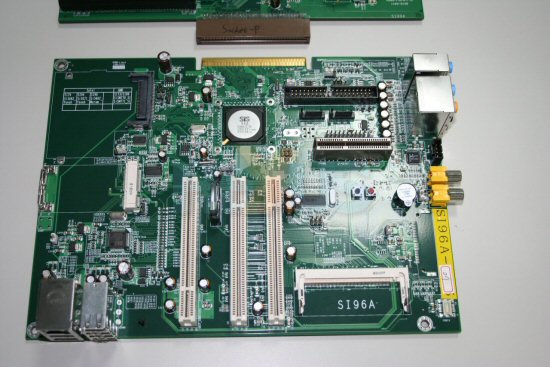 Click for larger image



At the top of the board is that SiS MuTIOL port connecting northbridge and southbridge boards together… hopefully we'll be able to bring you more on this mysterious connector very soon.