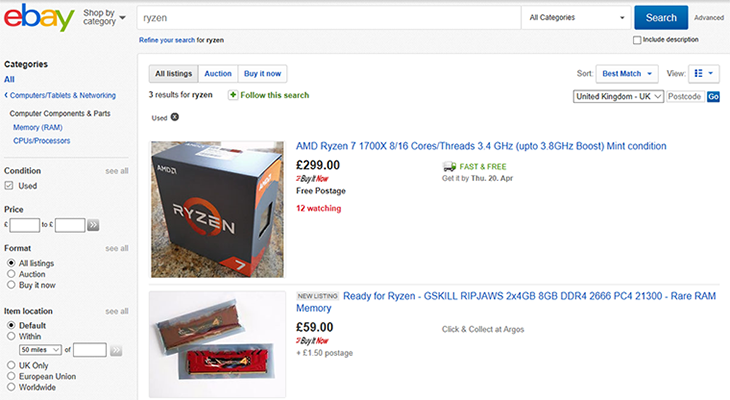 Is it just me or has the cost of technology skyrocketed in recent years? When the conversation comes up with friends and everyday consumers, I'm often surprised to learn how much people are spending on modern gadgets. I enjoy playing with the latest kit - a perk of the job - but I couldn't fathom splashing hundreds of pounds on, say, a new smartphone.
On the contrary, my current smartphone was purchased second-hand on Ebay and set me back a grand total of £50. Sure, the cheap-and-cheerful handset has made me the butt of many a joke, but I still take pride in having hunted down a bargain. In a way it reminds me of the wonderful computer fair I used to attend at the local racecourse as a youngster searching for a cheap upgrade.
Do such fairs still exist, and is there enough demand for used gadgets? To find out, this week's question asks: do you buy much second-hand tech? Let us know what purchases you've made, how they've panned out, and where you tend to shop for potential savings using the comments facility below.