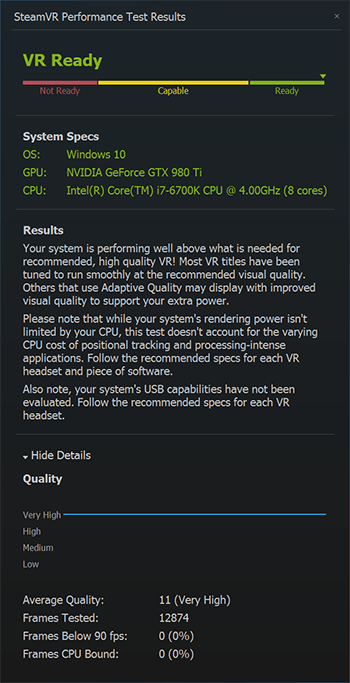 The gaming world is buzzing with the excitement surrounding virtual reality. If you believe the hype, this is the year in which VR gaming will hit the mainstream.
There are no shortage of suitors when it comes to VR headsets, but in the PC space they're all going to be relying on one crucial element: systems that can chop out the framerates required for a high-quality VR experience.
It's no surprise, then, to find that practically every new graphics card is being introduced as 'VR ready.' Nvidia has already set its sights on the ultra-high-end space and AMD reckons it can bring virtual reality to the masses.
Either way, VR is being positioned throughout the industry as the next big thing, and plenty are hedging their bets on virtual reality serving as a catalyst for hardware upgrades.
One of the most pressing questions for consumers will be whether or not existing systems are deemed sufficient for a high-quality VR experience. There's no set criteria as such, and minimum requirements will vary based on usage scenario, but software developer Valve does offer a free tool to check your rig's VR readiness.
It's dubbed the SteamVR Performance Test and, in the developer's own words, "measures your system's rendering power using a 2-minute sequence from Valves Aperture Robot Repair VR demo."
"After collecting the data it determines whether your system is capable of running VR content at 90fps and whether VR content can tune the visual fidelity up to the recommended level. For machines that are not VR Ready the tool can help determine whether capabilities are bound by Graphics Card, CPU, or both."
A quick, free and helpful assessment, so for this week's question we're asking: is your gaming PC deemed VR ready? Download and run the SteamVR Performance Test and let us know how you fare in the comments section below.