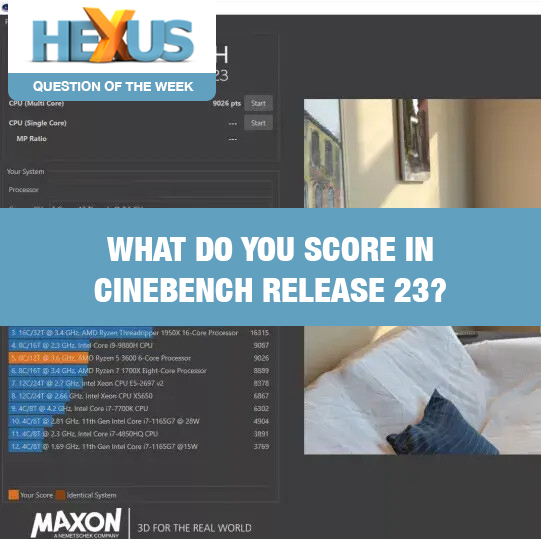 We do our fair share of testing here at HEXUS HQ and in our experience few benchmarks are as consistently reliable as Maxon's Cinebench.
The cross-platform test is a popular examination of a CPU's rendering credentials and can be used to compare both single- and multi-core performance. Better yet, it's free to download, runs offline, and takes but a couple of clicks.
Want to know how your PC stacks up to others? Download the latest release, Cinebench R23, from the Microsoft Store, Apple App Store or direct from Maxon and give it a go. Note: you may want to disable the minimum test duration to help speed things along. You can do so by clicking File, Advanced Benchmark and selecting Off from the subsequent dropdown menu.
I'll get the ball rolling with my Intel Core i7-8700K desktop, which manages 7,781 points in the multi-core test and 1,144 points in single-core. Over to you, and don't forget to tell us which chip you've used to achieve your scores.