Businesses around the world are increasingly looking at means by which to enhance their online presence. The global pandemic hastens such action as consumers, through necessity, move their purchasing habits from bricks-and-mortar stores to the web.
This e-commerce drive runs parallel to the ever-growing consumption of written and video content from the likes of YouTube, Netflix, Facebook, et al. Servers are the backbone of the internet, so the escalating move online forces myriad IT managers to evaluate their infrastructure plans for today and tomorrow.
The renewed focus on hardware infrastructure affects most companies to a degree - big and small - and meeting their changing list of requirements presents significant opportunity for a whole host of companies in the technology space.
IT upgrades are not an abstract concept for smaller businesses, either, as The Media Team - the parent company of HEXUS, bit-tech, and BOXFX - has encountered infrastructure challenges meted out by further acquisitions and increased traffic to multiple websites.
Understanding the technology space through over 20 years' experience in the field provides The Media Team with keen, first-hand insight into the challenges of upgrading older servers and software to leaner, more powerful solutions that meet present demand and can scale as the company grows further.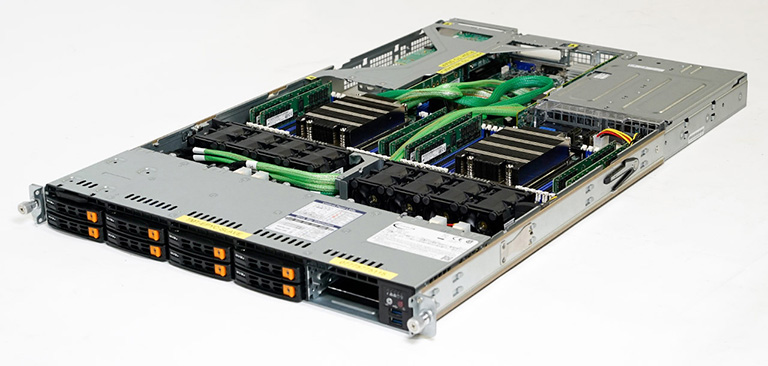 The Boston-built 2U rackmount server
It is to this end that The Media Team has documented the compelling reasons why it chose to go with an AMD 2nd Generation EPYC-based Boston-built server for core processing and webserving, combining best-in-class CPU performance with enhanced storage options, baked-in security, virtualisation competence, and ample forward-looking expansion potential as and when the needs demand.
The entire process - performance, cost, value, expansion, storage, and connectivity - is documented in a whitepaper accessed by clicking on the image below (PDF). It represents a useful resource for any similar-sized company aiming to consolidate older servers into a significantly more powerful, space- and energy-saving solution that meets the needs of today and tomorrow.