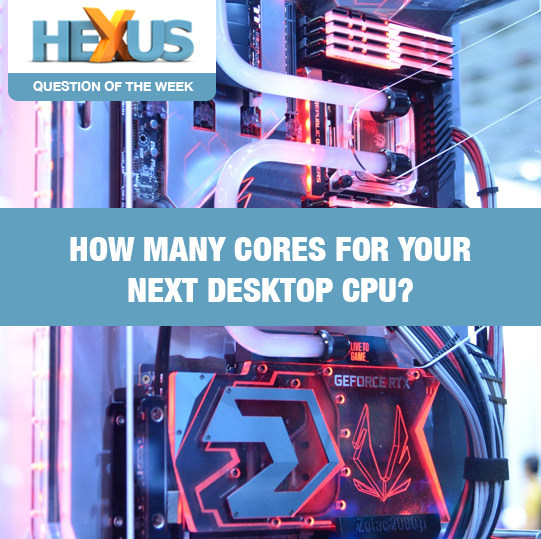 The frequency race may have slowed to a crawl, but the multi-core wars are in full swing. Following years of stagnant quad-core computing, we've jumped into an era in which 16 cores on a mainstream platform is within reach of most enthusiasts.
Heck, there's no reason you can't run 64 cores in your home PC if you really want to push the boat out, and should you prefer to keep costs down to a more agreeable level, latest-generation hexa-core processors from either AMD or Intel are readily available for under £170.
Plenty of attraction when upgrading an ageing dual- or quad-core machine, but while the number of physical cores has soared, we're intrigued to know what core count our readers deem useful for their real-world usage scenarios. To find out, we're asking: how many cores for your next desktop CPU? We want to know what you consider to be the absolute minimum, as well as your reasons why, using the comments facility below.