Magical Weather
Requirements: Compatible with iPad. Requires iOS 4.0 or later.
Price: 69p

Magical Weather is an informative weather application that aims to stand out from the crowd by offering users an animated view of atmospheric conditions in the skies above. Backed up by an array of weather-related stats, animations are played out on the 1024x768-pixel resolution iPad (2) screen to deliver a pleasant and visually arresting way to view the weather.

On loading the app for the first time, six different worldwide locations are laid out in a grid format showing static pictures of the weather and the current temperature, which you can customise into Celsius or Fahrenheit depending on your preference. Default locations include San Francisco and Tokyo and you immediately have the opportunity to sync your current location. The interface is clean, basic and effective, while navigation is a breeze.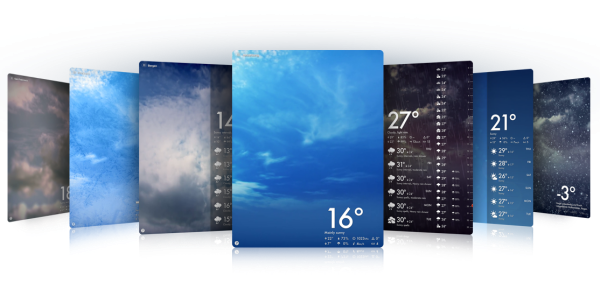 In the same way you delete and move around apps on your iPad's home screen, you can switch or erase these pre-set locations and then choose your own by clicking on the '+' symbol. The database covers over two million places worldwide and allows you to search for new locations quickly and simply by city, zip code or airport code, or by typing the place name directly into the search bar.

The application was obviously designed first and foremost for the US market because, although you can search by zip code, you can't find locations by UK postcode. We have, however, tried typing in a few obscure places in England, including some remote villages, and it hasn't been caught out yet.

From the menu screen, you can click on the place of choice and the image immediately fills out to display a striking, animated picture of the sky, complete with moving clouds, rain that splatters on your screen and full night and day cycles. Down the right-hand side of the screen a variety of stats are displayed, from atmospheric pressure and wind speed to current UV index and relative humidity. You also get a handy six-day forecast for the days ahead and can swipe the screen to review an hourly forecast for the current day.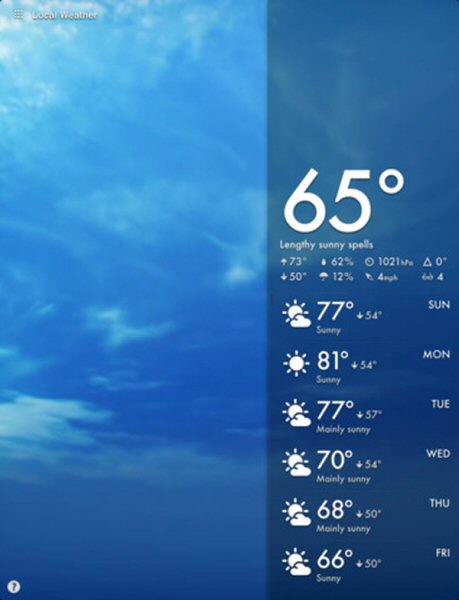 As far as accuracy goes, the current weather and forecasts appear to tie in with Met Office predictions and, with the promise that weather conditions are taken from MeteoGroup - Europe's largest private sector weather business - you can be confident that forecasts are as accurate as possible. Nonetheless, despite its visual appeal, weather boffins will probably get more out of the free 'The Weather Channel" app, which also combines social-networking options and videos of weather-related phenomenon. If you do want to indulge yourself, however, then Magical Weather does at least provide a refreshing way to view your weather forecast, and is as accurate as it possibly can be.



The Good

Beautifully animated scenes
Easy and intuitive to navigate and read stats
Accurate forecast from MeteoGroup



The Bad

Do you really want to pay to know the weather?
Not as feature extensive as the free "Weather Channel" app
HEXUS Rating

Magical Weather
HEXUS Where2Buy
Magical Weather is available at to buy from the iTunes store
HEXUS Right2Reply
At HEXUS, we invite the companies whose products we test to comment on our articles. If any company representatives for the products reviewed choose to respond, we'll publish their commentary here verbatim.