HP's fascinating foray into the modern smartphone business is about to begin, as the Elite x3 "business 3-in-1 device," will be available within days. On the HP UK online store the device is listed at £706.80 including VAT and is said to be "delivered in 5 – 10 working days". About a month ago we heard that it would ship to US customers priced at $699, or bundled with the Desk Dock for $799, starting from 29th August.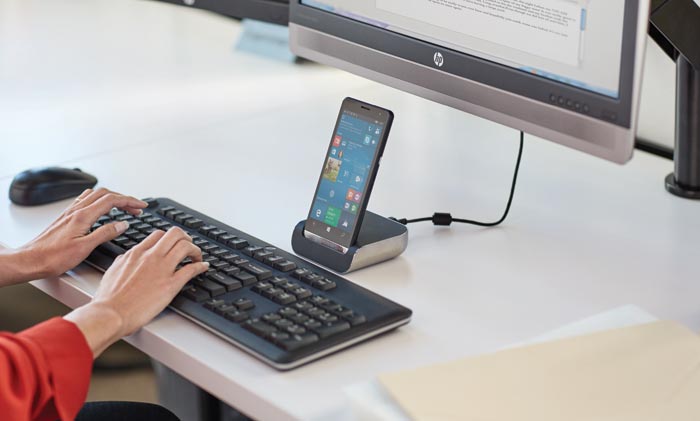 The HP Elite x3 is sold without accessories in the UK via the HP Store. However over at the Microsoft Store UK you can pre-order the HP Elite x3 Business Pack, which includes the handy Desk Dock with its charging, USB and DisplayPort connectors, for £749 including VAT. Microsoft indicates that the precise release date for the Elite x3 and accessories is 22nd August.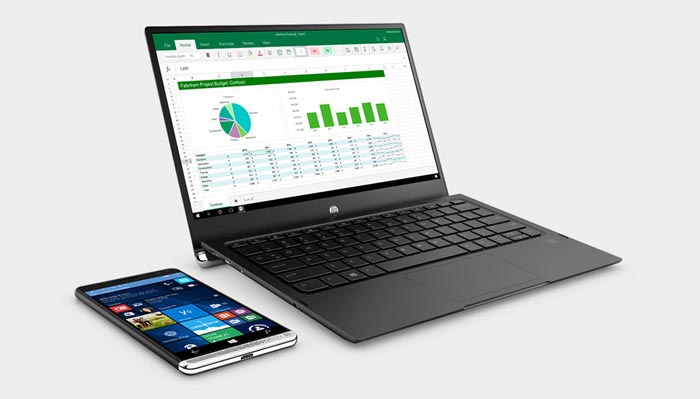 With the Lap Dock
To recap the key features of the HP Elite x3, Microsoft sums up its appeal as combining "PC power and productivity, tablet portability and smartphone connectivity in a sleek and secure device that can dock with your screens and keyboards when you need to work big". Key device specs are as follows:
Windows 10 Mobile
Qualcomm Snapdragon 820 (2.15 GHz, 4 cores) with Qualcomm Adreno 530 GPU
15.14cm (5.96") diagonal QHD AMOLED 494 PPI multitouch-enabled
4 GB LPDDR4 SDRAM (onboard)
64 GB eMMC storage
16MP FHD rear-facing camera, 8MP FHD front facing camera and Iris camera
Stereo speakers, B&O Play audio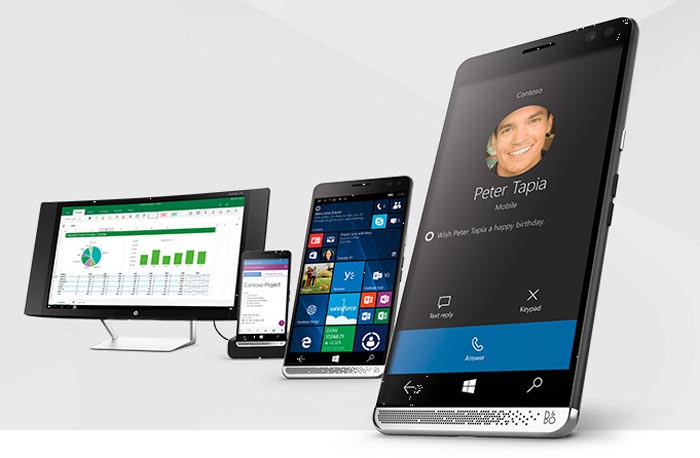 HP is really focussed upon the Continuum abilities of the Elite x3 and with this in mind, and the impending launch, it has just published a trio of support videos about the feature. It addresses connecting external displays with wired connections, with wireless connections, and setting up the Elite x3 Desk Dock.