Windows Phone's worldwide market share was around three per cent last year according to Gartner. The same analysts are now reporting a Windows Phone market share of just 1.7 per cent, in the most recent Q3 2015 quarter. This downward trend doesn't look good for Microsoft but can its upcoming new handsets, Windows 10 mobile, universal apps initiative and Continuum for phones help it revive its mobile platform?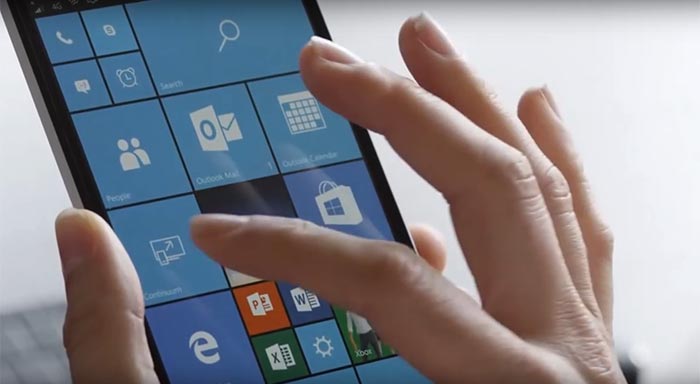 Overall Gartner observed plenty of upgrade activity from users of feature phones in its most recent report, as the entry level pricing for smartphones stooped lower. Thus sales of smartphones in emerging markets were up 18.4 per cent and in mature markets sales were up 8.2 per cent. In terms of OS market share, Gartner says that Apple iOS grew 21 per cent, Android grew 1.4 per cent and Windows Phone was down from 3 per cent to 1.7 per cent, as noted in the intro (that's a 57 per cent drop for Windows Phone).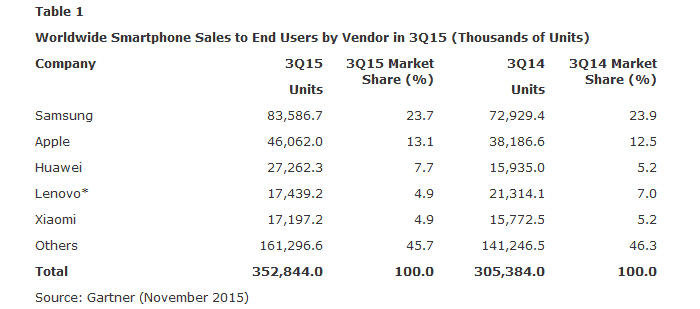 "Despite the announcement of Windows 10, we expect Windows smartphone market share will continue to be a small portion of the overall smartphone OS market as consumers remain attracted by competing ecosystems," thinks Roberta Cozza, research director at Gartner. "Microsoft smartphones will mainly focus on driving value for enterprise users," surmised Cozza.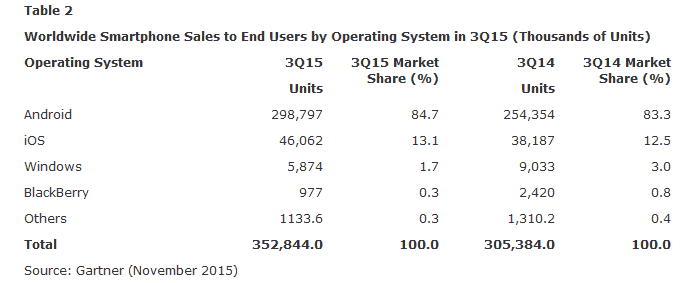 Microsoft will be hoping to reboot Windows Mobile's momentum with the launch of Windows 10 Mobile. There are a number of initiatives within this OS which could help. The fact that lots of existing Windows Phone smartphones will be carried along and get updated to the latest Windows 10 Mobile looks good for user experience and the security of the older mobiles in use.
The launch of the new OS will also bring benefits of Windows Universal apps, with shared code for feature-full modern apps across all Microsoft platforms. Microsoft may have given up on its Andoird app emulation tool but is still working on making it easy for iOS developers and web developers to purpose their apps for Windows. If Microsoft can achieve its billion total Windows 10 user goal then there should be a large enough market to encourage app development.
Road warriors and business users may be attracted by Microsoft's Continuum: cleverly turning smartphones into working desktop PC alternatives. Continuum requires various hardware to be present in your phone and carried around by the user (or at every station they visit). Tom's Hardware spells out what is required; a Qualcomm Snapdragon 808 or 810 SoC, 2GB RAM, Bluetooth 4, Wi-Fi 802.11n, Miracast extensions for Windows 10 and USB 2.0 appear to be minimum requirements with benefits from more RAM, 802.11ac Wi-Fi and USB 3.0 Type-C trumpeted. You'll also need a display, keyboard and mouse to enjoy the 'PC experience', of course.
Microsoft very recently published a new video showing how Continuum for phone works. It serves as a timely reminder of the functionality, as we wait for the Lumia 950 and 950 XL to land with Windows 10 Mobile. The final build of the mobile OS is expected to arrive next month.