Microsoft has massively expanded the list of smartphones which will support the Windows 10 Technical Preview for phones. The first build of this preview software, unleashed in February, left some a little disappointed with just a handful of mid-range devices being possible test platforms.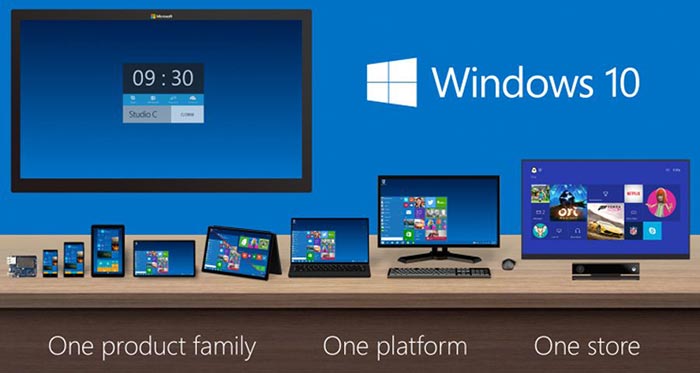 The initial limited smartphone support was down to a smartphone characteristic called 'system partition size'. Only the initial range supported had enough such capacity to complete an in place phone upgrade. Some thought it odd that the list included just six Lumia smartphones, mainly from the 6XX series. However Microsoft has now implemented a 'partition stitching' technique which allows them to dynamically resize the system partition. This means a much larger set of smartphones is upgradeable with the latest Windows 10 Technical Preview for phones.
Lumia 1020

Lumia 1320

Lumia 1520

Lumia 520

Lumia 525

Lumia 526

Lumia 530

Lumia 530 Dual Sim

Lumia 535

Lumia 620

Lumia 625

Lumia 630

Lumia 630 Dual Sim

Lumia 635

Lumia 636

Lumia 638

Lumia 720

Lumia 730

Lumia 730 Dual SIM

Lumia 735

Lumia 810

Lumia 820

Lumia 822

Lumia 830

Lumia 920

Lumia 925

Lumia 928

Lumia ICON

Microsoft Lumia 430

Microsoft Lumia 435

Microsoft Lumia 435 Dual SIM

Microsoft Lumia 435 Dual SIM DTV

Microsoft Lumia 532

Microsoft Lumia 532 Dual SIM

Microsoft Lumia 640 Dual SIM

Microsoft Lumia 535 Dual SIM
Microsoft's Gabe Aul wrote that he gets "a ton of questions every day on Twitter about when your favourite phones will be usable". Now he says, the vast majority of Lumias will be able to install the upcoming preview. The public participation in testing will now be a lot more useful for getting Windows 10 ready for the majority of Windows Phone devices on the market.
As eagle eyed readers will have spotted, one notable absence from the list, published above, is the flagship Lumia 930. Gabe Aul noted on his Twitter account that this smartphone is suffering from a unique bug that is being investigated right now. It's difficult to gauge Windows 10 support for all the third party Windows phones out there from the likes of Samsung, HTC etc.
Are any readers excited to see that their Lumia smartphone will shortly be able to preview Windows 10?