It looks like Microsoft is willing to pay substantial amounts of money to Windows Phone partners this year in an attempt to build momentum for the third placed mobile OS. The first evidence of a rekindled mobile partnership with Samsung has emerged from two sources in recent days and there were reports at the weekend of Sony and Microsoft being in talks about new Windows Phones too.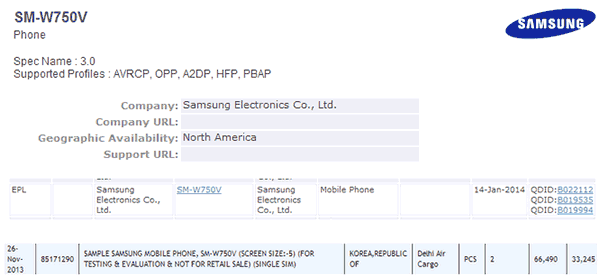 Samsung SM-W750V
Starting with the Samsung mobile; evidence of this new Windows Phone has been found in a Bluetooth SIG document and also in a profile link upon Samsung's own mobile website. Both documents refer to this device as the SM-W750V which is likely to be branded as a member of Samsung's ATIV range.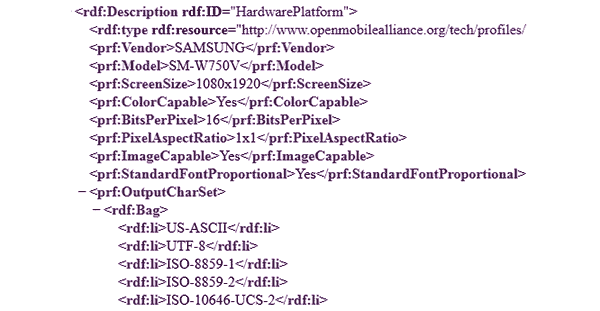 There are several specs listed within these documents for this upcoming Windows Phone. From the documents we know the SM-W750W sports a 5-inch display with a pixel resolution of 1080 x 1920. Also this Windows Phone supports LTE connectivity and Internet Explorer 10 is the default browser. It looks like Samsung will be targeting the high end with this new mobile but as we all know most Windows Phones sold are at the other end of the market – such as the popular Nokia Lumia 520.
Sony VAIO Windows Phone
There have been no Sony Windows Phones seen in the wild as yet but plenty of talk about such prospects. The Sony Euro Mobile chief was quoted with saying that the company doesn't want to be a "single OS manufacturer," meaning it doesn't want all its eggs in the Android basket. The Windows Phone relationship is viewed as an extension of Sony's existing Windows PC/laptop relationship.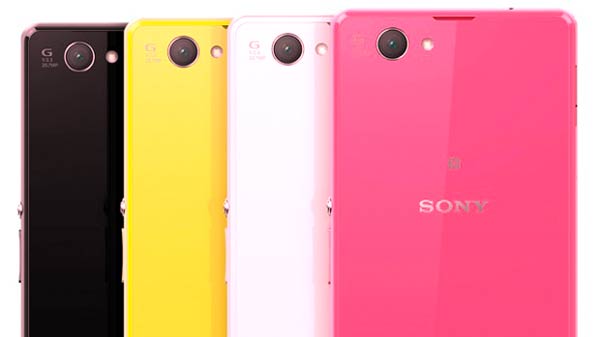 Sony also said that if it was to consider making a Windows mobile then it would want to deliver something on top of it – that's Sony product differentiation. It's hard to know what it could do as it seems like Nokia/Microsoft has the photography angle well covered. Many people like Sony designs though and it has produced an interesting new smaller sized phone recently in the form of the Xperia Z1 Compact – a smaller hand sized phone with as much punch as the bigger flagship Z1.
Microsoft's $2.5 billion mobile war chest
BGR recently reported that famous Russian mobile blogger and 'industry insider' Eldar Murtazin has found out how much Microsoft is paying out to support Windows Phone partners this year. Murtazin's Twitter post suggests Microsoft will disburse $1.2 billion to Samsung, $500 million to Sony, $600 million to Huawei and $300 million to other partners in "support" payments. The support apparently only requires each partner to provide one new handset to the market.