We recently discussed the news that stocks of the Surface 2 tablet had run out online in both the US and UK. We mused over whether it had been discontinued. However Microsoft made no statement explaining the lack of stock only that the "Surface 2 is available at Best Buy. Microsoft doesn't have anything to share beyond that." Now things have become clearer as WinSuperSite has talked to a Microsoft representative who has confirmed that it is no longer manufacturing this Windows RT powered tablet.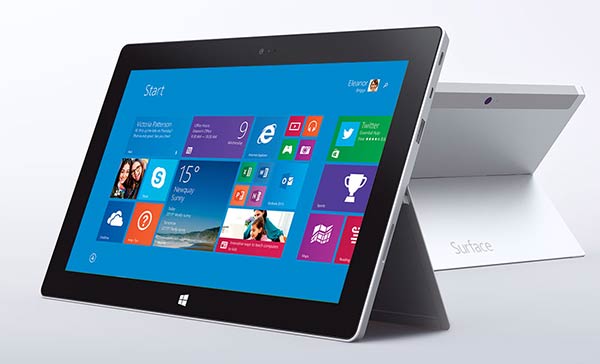 The full statement from the Microsoft spokesperson was as follows:
"We are no longer manufacturing Surface 2; however, those still eager to buy Surface should visit Microsoft Retail Stores, MicrosoftStore.com, third-party retailers and resellers for the latest availability."
Windows RT users were rather neglected during the recent Windows 10 consumer event. Only after the main event, at Q&A sessions, were some details forthcoming about the OS which runs on ARM-powered hardware. It turns out that Windows RT owners won't be upgraded into becoming Windows 10 users but will instead get "an update for Surface, which will have some of the functionality of Windows 10".
Interestingly WinSuperSite rounds off its article about the end of Surface 2 production with the assertion that Microsoft is starting to manufacture the Surface Pro 4. The writer believes the successor to the warmly received Surface Pro 3 will be the first device to come pre-installed with Windows 10.