Tesco launched its hudl 2 tablet today. This second version of the hudl is said to be "bigger, better, [and] faster" than its predecessor. It retains the original hudl colourful styling but has a bigger screen and faster core components.
The original hudl was pretty successful and offered a good balance between price and specifications. Shortly after its launch it was pretty hard to get one of those tablets and, according to Engadget, Tesco has sold 750,000 of them in the past year.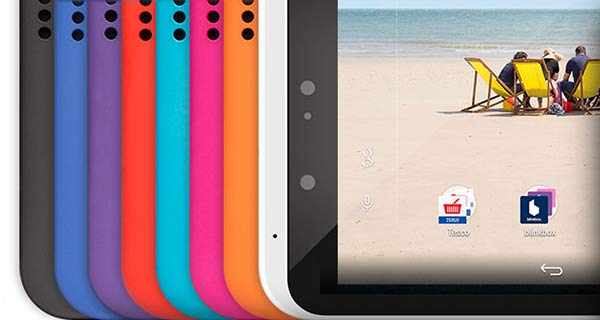 So what are the "bigger, better, faster" specs? I've tabulated them below for your convenience.
Screen: 8.3-inch, 1920 x 1200 display offering 273ppi.
Processor: 1.83GHz Intel Atom quad-core processor
RAM: 2GB
Storage: 16GB plus micro-SD card up to 32GB
Cameras: 5MP back and 1.2MP front cameras
Sound: 'Dolby optimised' sound
Connectivity: dual-band Wi-Fi
Battery: 8 hours use from a single charge
OS: Android 4.4.2 KitKat
Chassis: choice of 8 colours, as above

Of course Tesco will try and put its own goods and services in front of hudl 2 users. Blinkbox is the place where Tesco would like you to get your books, movies and music. However there is full Google Play Store access too. Another Tesco service you will find installed is 'My Tesco' which offers "the best of Tesco" on your tablet including special offers and ways to earn and spend Clubcard points. Tesco has also put its own enhanced parental controls software on the hudl 2 to keep your kids "safe and happy" and auto-turn-off the device at bedtime for example.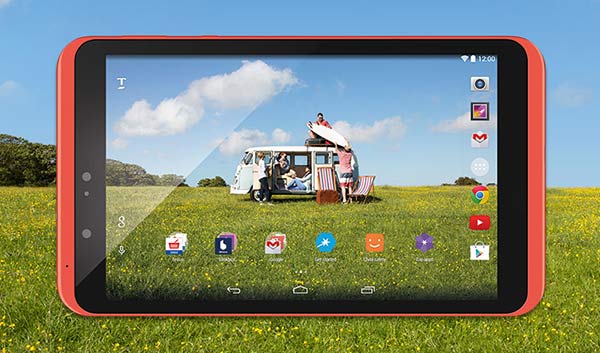 A good selection of coordinated accessories will be ready for your hudl 2 should you buy one. Tesco already has detailed custom protective cases and you can also buy from a selection of earphones, headphones and other items.
Tesco's new hudl 2 is launched at £129 on 8th October, just £10 more than the original version launched at. We are told you can get it cheaper using Clubcard boost - so that £5 in Clubcard vouchers will give you £10 off the device. Meanwhile the original hudl price has been cut to £99.