Acer has taken to the stage at its annual New York City press conference to unveil a range of new products including the Aspire Switch 10.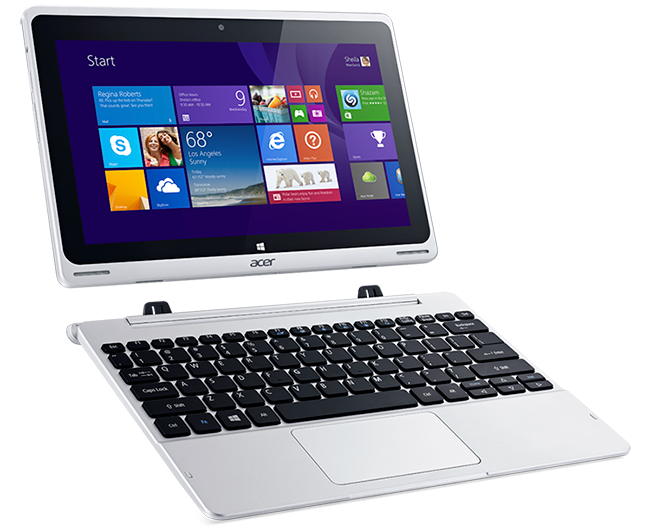 The 10.1in Windows tablet will be powered by an Intel Atom Z3745 'Bay Trail' processor and, in an effort to stand out amid all the 2-in-1 convertibles, will be marketed as a quad-mode device. In addition to serving as a standalone tablet, the 10.1in device will ship with a detachable keyboard that allows the user to 'switch' to laptop mode, and the keyboard also doubles as a stand for the self-explanatory 'display screen' and 'tent' modes.
Use it any which way appears to be the message, though there's plenty to like elsewhere. Acer's aluminium chassis looks suitably robust, the display is based on IPS technology and should offer excellent viewing angles, stereo speakers are included, and the system will ship with Windows 8.1. There's no mention of battery life just yet, and details regarding UK availability remain sketchy, though there are early hints at pricing, with various sources suggesting that the Switch 10 will debut at around the £299 mark.
Product page: Acer.co.uk