The Apple iPad 2, which first went on sale in March 2011 looks set for an exit, according to "people familiar with Apple's plans," talking to Apple Insider. Production is apparently being ramped down as people generally make a choice between the iPad Mini and iPad Air when making a purchase nowadays. Also today there is news that British industrial designer Jony Ive has disappeared from Apple's US executive profiles website. Is this due to his departure or just a glitch in the content on the website?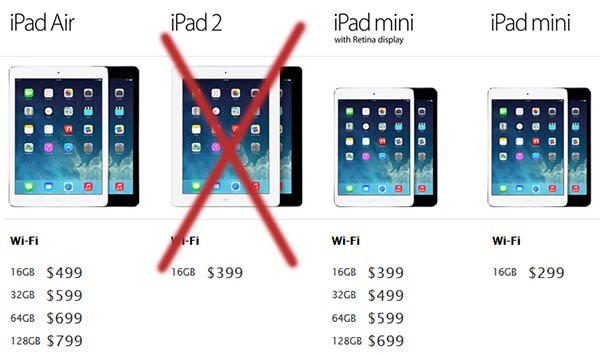 Second generation iPad on the chopping block
After nearly three years of availability Apple's second generation iPad looks set to be removed from sale. Apple Insider has heard that production of this highly successful device is being run down. Its overlap in price with the much more popular 'iPad mini with Retina display' model is a perplexing question that will be answered by the end of its availability.
Apple Insider says that the new iPad mini with Retina Display, rather than the still available $299 iPad mini, is the reason that the iPad 2 is on the way out. The logic seems to be that these two iPads share the same price point of $399.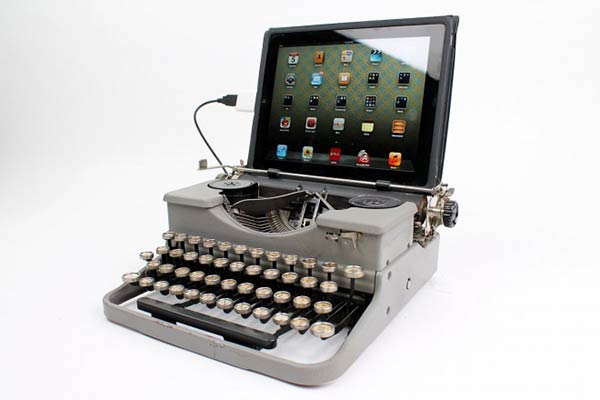 The demise of the low spec iPad 2 was predicted before Xmas by an analyst who predicted just 0.3 million sales of this model in the face of competition from other iPads. The iPad 2 has been an undoubted success and figures show that until the launch of the latest iPad Mini and Air models it accounted for nearly 40 per cent of all iPads in the hands of iOS tablet users.
Jony Ive, where are you?
The removal of Jony Ive's details from Apple's US executive profiles website is causing quite a stir. Ive is Apple's Senior Vice President of Design and while he has been removed from the profiles summary page he is still on the bios page. This isn't normal if someone departs from Apple: normally both profiles would be zapped and a press release issued.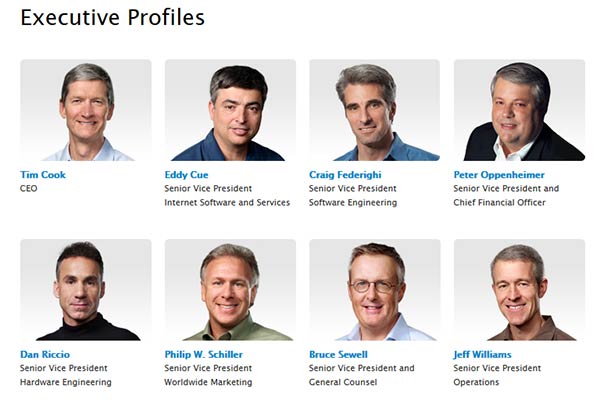 UPDATE: he's back in position four, as shown below. This happened in the last few minutes as I was writing, as evidenced by the earlier screenshot.