Sharp has unveiled a new tablet with a large and impressive IZGO (Indium, Gallium, Zinc, Oxygen) display. The tablet is called the RW-16G1 indicating that it's a 16-inch class device. The key specifications of this Windows 8.1 tablet are that it has a 3,200 x 1,800 WQHD display (235ppi), a Core i5-4200U processor and pressure sensitive stylus input. It is easily transformable into a full desktop computer using a desktop dock stand.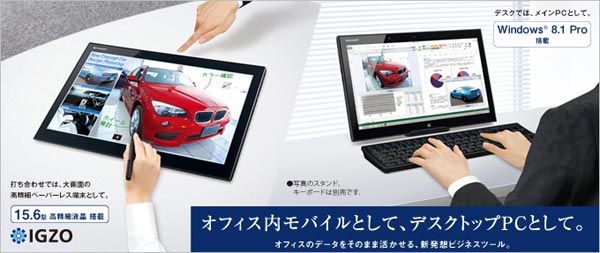 The Sharp's RW-16G1 specs are as follows:
Screen: 15.6-inch 3,200 x 1,800 WQHD IZGO display (offering 235ppi)
Processor: Intel Core i5-4200U, 1.6GHz dual-core (four threads) with Intel HD Graphics 4400
RAM: 4GB
Storage: 128GB SSD
Input: touch screen and stylus offering 256 levels of pressure sensitivity
Ports and connectors: 3 x USB 3.0, 4K HDMI port, dock connector, SD card slot, Mini DisplayPort
Networking: 802.11ac Wi-Fi, NFC and Bluetooth 4
Battery: quoted 9 hour battery life
Physical: 12.5mm thick and 1.25Kg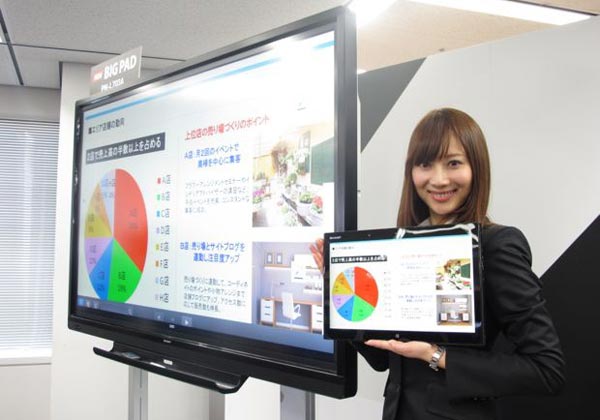 It's much more portable than the 'Big Pad'
As mentioned in the intro Sharp has a dock for the desktop use of this tablet and also you can see in the specs that a stylus, offering a decent level of pressure sensitivity, is also in the package. CNet notes that this new tablet is targeting business users, however at the time of writing it is destined only for the Japanese market. The price of the Sharp RW-16G1 is yet to be revealed but it will be on sale in Japan from March.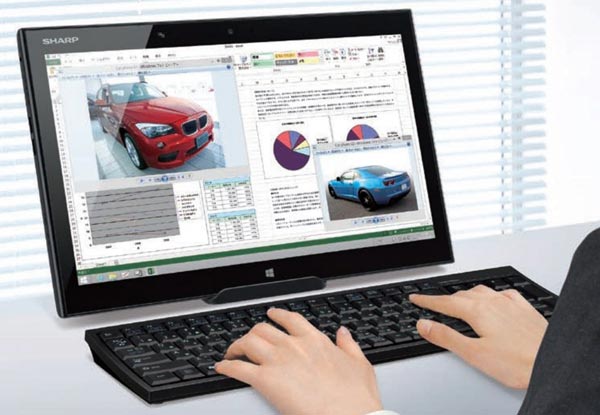 Bigger tablets seem to be a growing trend - both Apple and Samsung are said to have 12-inch + tablets in the works. Also we see others like the 20-inch Panasonic Toughpad at the other extreme so it's good to see some fill-in form factor sizes. A 15.6-inch tablet size could offer the great balance between size and portability that made similarly screen sized laptops so popular. This new Sharp tablet offers pretty good portability weighing just 1.25Kg and with 9 hours of mains-free operation.