Last week the Google Nexus 5 smartphone was launched, alongside Android 4.4 KitKat. So what's going to be the next big Google hardware launch? We think it might be a new tablet; possibly called the Nexus 8. An eagle eyed reader of The Verge spotted a device fitting the likely spec/dimensions of a Nexus 8 this weekend on the Android 4.4 KitKat website.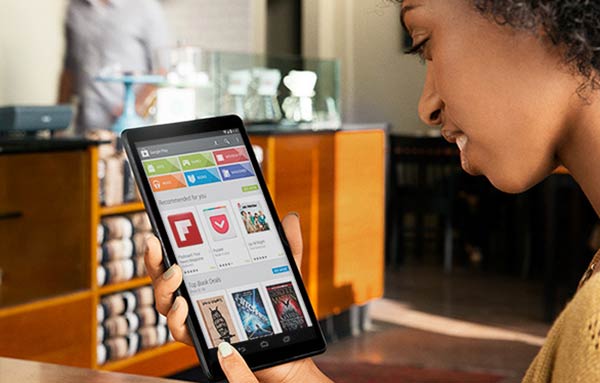 If you scroll down to the "A library that goes with you," section of the Android Apps and Entertainment page you will see the picture that appears to have outed this new Google tablet. You can clearly see a woman depicted touching a slim bezel tablet which looks unlike any previous Google effort. The tab appears to be running Android 4.4 KitKat, as evidenced by the status bar icons. Also along the bottom of the screen you can see the three onscreen buttons which are the Nexus tablet norm.
If, as Ars Technica asserts, "Google has never used 'fake' or generic devices in promotional material before," then this isn't some designer's Photochop iPad Mini hotchpotch, despite such knee-jerk claims.
Chatter says that the Google Nexus 10 is due to be updated in the near future. Now we won't be surprised if it is joined by a new 'sweet spot' sized Nexus 8 tablet. Who is the manufacturer of this device? Various sources say that this Nexus 8 could well be a Google tweaked version of the LG -V510 G-Pad, which recently got Bluetooth certified.