Microsoft's new Surface tablets are said to be selling like hot cakes and the Surface Pro 2 (128 GB) has been flagged as out of stock on Microsoft's online store. The second generation of Surface tablets are not due to ship or go on sale in bricks and mortar stores until 21st October at the earliest, depending upon your region. However pre-orders are reportedly very brisk.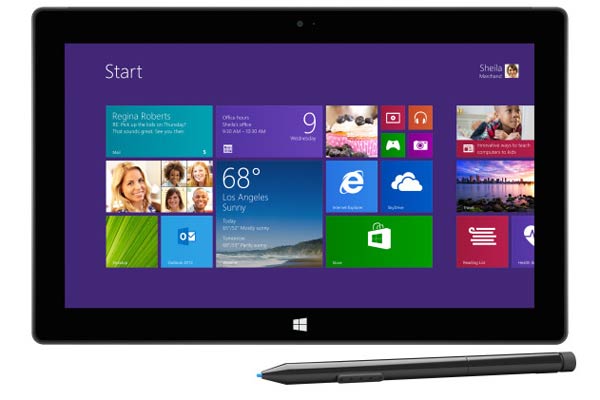 The first official claim of the low stocks came on Friday as the Microsoft Developer Twitter account told followers, presumably including lots of developers, that "Surface 2 and Surface Pro 2 are close to selling out. All those buyers are gonna need apps. Your move: http://developer.microsoft.com". Evidence of Redmond pushing for the creation of more apps, to further the Windows cause.
Surface 2 and Surface Pro 2 are close to selling out. All those buyers are gonna need apps. Your move: http://t.co/YGWmjklfuB

— Microsoft Developer (@msdev) October 4, 2013
The new Surface devices have been upgraded in several ways; they are thinner, lighter and offer higher resolution displays. A new two position kickstand makes the tablets more ergonomic and both the ARM and Intel versions get improved battery life – the Intel version markedly so. Also there are more accessories on the way to expand the capabilities and utility of these portable computers. Have these Microsoft's changes and tweaks made the difference and these devices are shifting in big numbers on pre-order?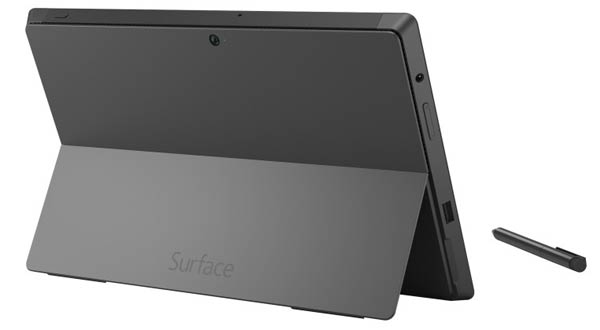 Unfortunately the sell-out claims aren't much better than the usual marketing talk as the "close to selling out" Tweet and the news of the sold out Surface Pro 2 (128GB) doesn't provide us with numbers of units shifted. Microsoft are undoubtedly very shy of ordering too much inventory, before proper and sustained demand is shown, because of the hard lesson of the original Surface RT write-down - costing $900 million.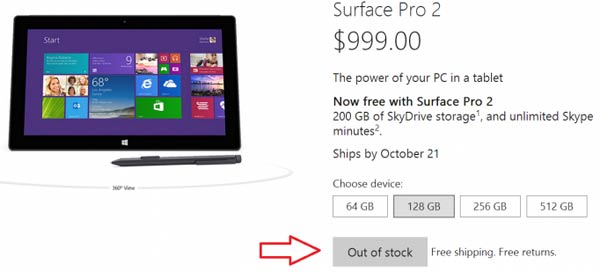 UPDATE: Now back in stock in the US for 25th October availability
At the time of writing the Microsoft UK Store is still accepting pre-orders of both 32GB and 64GB Surface 2 and for 64GB, 128GB and 256GB versions of the Surface Pro 2. Also I've just checked and the US Microsoft store again has 128GB Surface 2 Pros pre-orderable, delivered from 25th October.