Over the weekend we have seen rumours, pictures, specifications and even a video showing off aspects of what are thought to be samples of the upcoming iPad 5 and iPad Mini 2. Both new iPads are thought to be being made available in Apple's new range of colours; space grey, silver, and gold. The new tablets are also expected to make use of technology which debuted with the iPhone 5S; TouchID fingerprint sensors and the 64-bit A7 processor with M7 coprocessor. They are based on the design used by the current iPad Mini. The new Apple tablets are expected to be officially revealed on the 15th October.
iPad 5
Let's start by looking at the new iPad 5 information. This weekend a new video showed a purported back cover for the iPad 5 being measured, examined and compared to the existing iPad 4 and iPad Mini. Macworld thinks that many of the improvements that were incorporated into the iPhone 5S will make it into the new full sized iPad; 64-bit A7 processor, better cameras and iOS7 are all standards. It is not sure if the TouchID fingerprint sensor will make it over to the iPad 5 but we have pictures of one on the iPad Mini 2 (more about that later).
The 239.20mm(H) x 169.5(W) x 7.2(D) new iPad proves to be
slimmer, smaller and thinner than the 4th generation iPad.
Other improvements rumoured for the iPad 5 include; thinner and lighter iPad mini like design, Gorilla Glass 3, an IGZO (Indium gallium zinc oxide) display. There could also be a smart cover on the way, which includes extra battery power.
iPad Mini
Chinese tech news site DoNews has posted images said to be of an iPad Mini 2 in champagne gold. The images also show the device sports the new TouchID sensor home button. Another picture showed the iPad Mini 2, back casing only, in the new 'space grey' colour finish.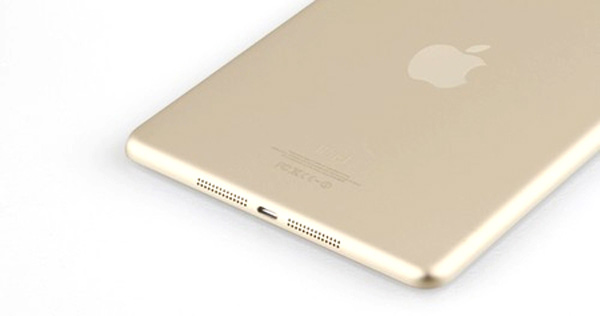 Famous iDevice leaker Sonny Dickson retweeted the new iPad Mini 2 images and supplemented them with his space grey example. Dickson had some more interesting information about the new iPads, besides the colour options. He said that the iPad Mini 2 will include the A7 64-bit chip and M7 motion coprocessor backed by 1GB of RAM. He added that the iPad 5 would come with 2GB of RAM installed.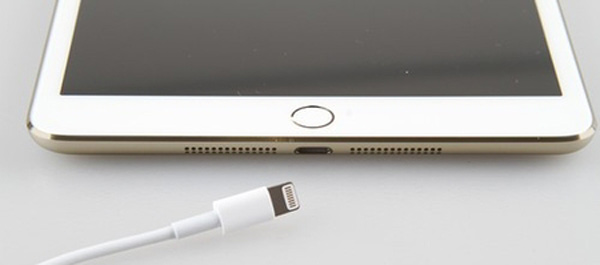 A question that has come up repeatedly about the next iPad Mini is whether it will be equipped with a retina display or not. A recent article on CNet, citing market analysts and supply chain sources, suggests that this year may still be too early for a retina display equipped mini and even if it is announced supplies could be very short until 2014.