Details and specifications for the upcoming Archos GamePad 2 have leaked online via a Hong Kong trade supplier page, since removed. Thankfully the specifications were duly noted by ARCTABLET News before the page was taken down. The internals certainly seem to have been subject to a thorough upgrade, as the new machine sports a faster quad-core processor, more RAM, a new IPS screen and microSD expandability. External appearance/design remains pretty similar to the original model according to a render of the device.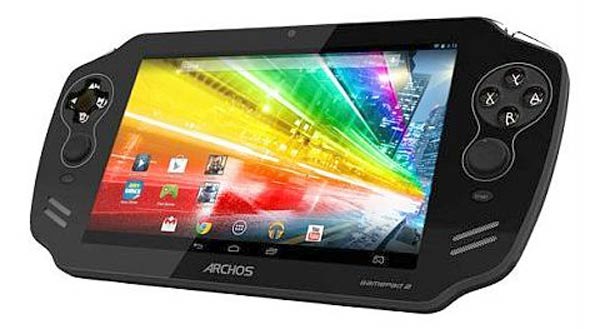 Below are the specifications of the upcoming Archos GamePad 2:
CPU: 1.6 GHz quad-core CPU and quad-core GPU (quite likely a Rockchip RK3188)
RAM: 2GB
Storage: 8GB or 16GB flash memory + microSD card to add up to 64GB capacity
Screen: 7-inch IPS capacitive touch-screen display with 1280 x 800 resolution
Controls: Dual analogue sticks, ARCHOS mapping tool so you can map some games (but not all) to the gamepad controls.
Preloaded games:Asphalt 8: Airborne and Modern Combat 4 by Gameloft
Preloaded apps:Google Apps (Google Play, Google Maps, Google+, YouTube and Gmail)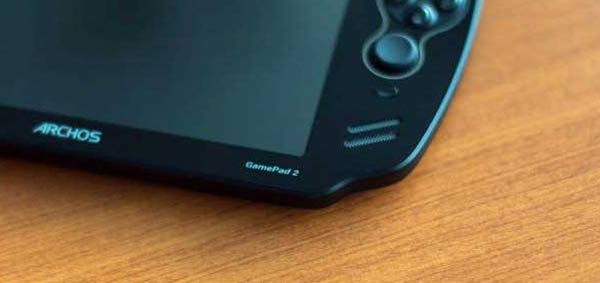 The Archos GamePad 2 offers significant upgrades compared to the original device, especially with regard to the new screen, processor and RAM. Also the option of storage expansion via microSD cards is always popular with users. As with the original, the extra built-in controls make this a device which targets mobile gamers. Dual D-pads, analogue sticks and shoulder buttons augment the usual Android touch controls. This tablet also has built-in stereo speakers.
ARCTABLET News is left wondering about the battery capacity/life as it points out that this was one of the weakest aspects, from a user point of view, of the original Archos GamePad. The Archos orientated magazine also thinks that the tablet, as shown in the render, could likely look quite different when it hits the market.
The Archos GamePad 2 is expected to be available before Xmas, priced around US$199.