Panasonic showed off a prototype of its 4K tablet at the CES in Las Vegas at the start of the year. Nine months later and it seems like the device is ready to ship. A hands-on by Wired magazine on Sunday concluded that the 'Toughpad 4K' was the "standout" device in Panasonic's booth at IFA Berlin. We also heard that this giant tablet, running Windows 8.1, will be available in Europe starting from November, priced at €4,500 (£3,800).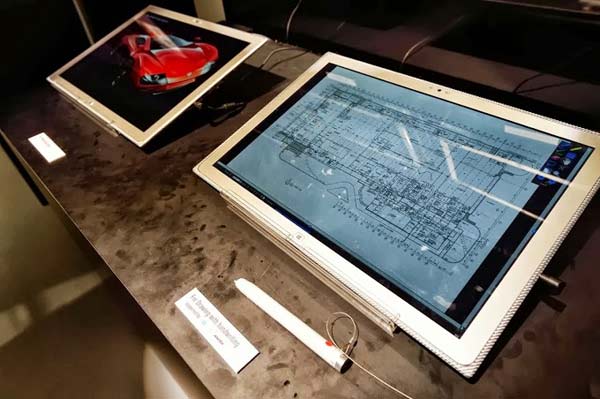 With its Toughpad moniker the new 20-inch 4K tablet from Panasonic is part of a range of devices which are well known for their ruggedness and durability. Panasonic says that this "business rugged" slate can withstand a drop of up to 1 metre.
Panasonic Toughpad 4K UT-MB5 key specifications
20.0 inch IPS Alpha Panel, 15:10 ratio, 3840 x 2560 pixels (230 ppi)
1.8GHz Intel Core i5 processor
Nvidia GeForce GT 745M graphics
4GB of RAM, expandable to 8GB
128GB SSD
Weighs 2.3kg
High resolution digital pen (Anoto Live pen), Electrostatic multi-touchpanel
720p web cam
2 hours battery life
Windows 8.1
Optional dock provides: smart card reader and a desktop cradle that includes LAN, HDMI and three USB 3.0 ports - making the UT-MB5 into an AiO PC.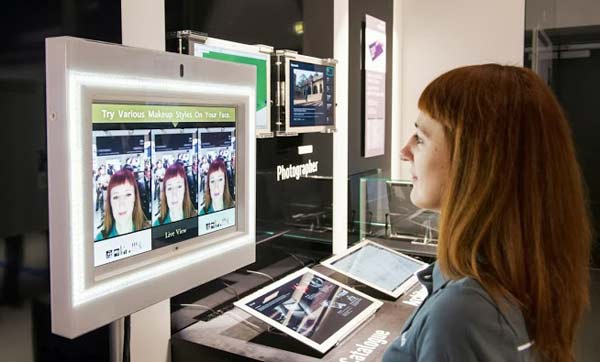 A 'pro' version of the Toughpad 4K will be released in early 2014 with 8GB of RAM (expandable up to 16GB) and a 256GB SSD, also it will feature an i7 processor.
Panasonic are proud to boast a couple of firsts for this Toughpad tablet; it is said to be the world's first 20" 4K tablet, also Panasonic say it is the world's thinnest 20-inch tablet at just 12.5mm. The chassis is made of a magnesium alloy and Panasonic have backed the tablet with a woven fibreglass material.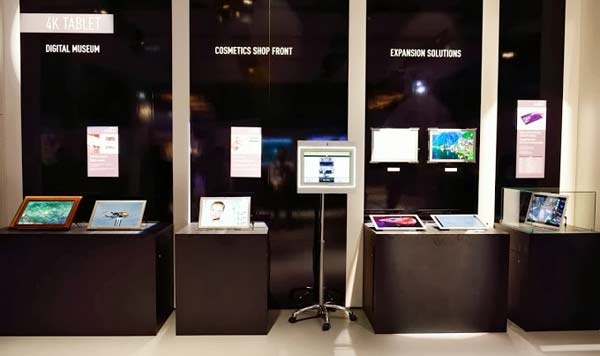 Panasonic foresees a lot of uses for its new tablet
The Toughpad 4K is part of the "Panasonic 4K universe" alongside the company's well know TV sets and also a new consumer video camera, a prototype of which was shown at IFA.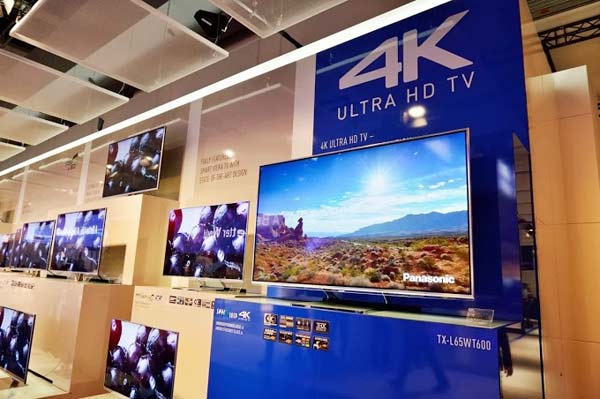 In other Panasonic news, last week the electronics company announced that it would stop selling smartphones outside of its home market in Japan. This news followed the decision by NTT Docomo to stop promoting Panasonic smartphones and to concentrate on Sony and Samsung handsets.