There have been quite a few previous rumours about a Nokia tablet being on the drawing board or even further along towards the production line. Now a new morsel of information from Taiwan's DigiTimes is suggesting such a device is likely to be unveiled by Nokia "at the 2013 Mobile World Congress in Barcelona, Spain, during February 25-28, according to Taiwan-based supply chain makers".
The DigiTimes says that a Qualcomm S4 powered 10-inch Nokia Lumia Pad was scheduled for Q1 2012 but decided against upon the company learning of Microsoft's Surface project. An order with Compal to produce 200,000 test units was therefore shelved. Since that time Nokia has been waiting for Microsoft to demonstrate that the Windows RT tablet market is profitable.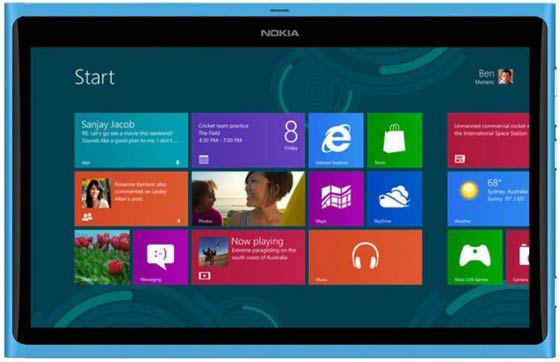 Though the DigiTimes suggests the Nokia tablet unveiling at the MWC 2013, Spain is "likely" it also concedes that according to its sources "As the sales performance for Windows RT tablets has so far been short of expectations, Nokia is evaluating ordered volumes and has not yet decided on its marketing plans".
Uniquely Nokia
It would be interesting to see what Nokia could offer to differentiate its tablet from the Microsoft Surface RT and competitors in the general tablet arena. In April Nokia CEO Stephen Elop said that "There are now over 200 different tablets on the marketplace, only one of them is doing really well. And, my challenge to the team is I don't wanna be the 201st tablet on the market that you can't tell from all of the others." He went on to say that a new device must take a "uniquely Nokia prospective" and differentiate itself "relative to everything else that's going on in the market". That sounds very prudent and like good business strategy. I am looking forward to the reveal at MWC but we shall probably see earlier leaks if these latest rumours are true.