Google will cease its efforts in the tablet market. Last year's Pixel Slate (with configurations costing between £549 and £1,549) will be the last tablet from Google for the foreseeable future. Hardening this stance, it is said that two unreleased tablets have been cancelled and Google will instead focus its large format device budget on laptop-style devices like the Pixelbook. Of course Pixel smartphone designs will continue to be a major activity at Google too.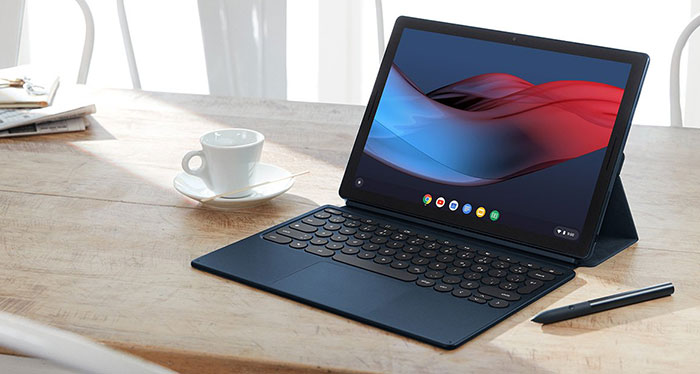 Yesterday Computerworld broke the above news, which was confirmed by an unnamed Google spokesperson. The source said that the news was revealed at in internal Google meeting on Wednesday, as many employees working in the abandoned project areas needed to be reassigned. Some further details about the abandoned devices are that; they were smaller tablets, but they weren't very far into the development cycle.
Last night Google's SVP, Devices & Services, Rick Osterloh, took to Twitter to confirm the story. He confirmed the Computerworld report was true, and attempted to put a shiny gloss on the change of focus. Importantly Osterloh confirmed that the Android and Chrome OS teams "are 100 per cent committed for the long-run on working with our partners on tablets for all segments of the market". So, although you might not see any new Google branded devices it will still develop operating software with tablets in mind - for the likes of Samsung, Lenovo etc.
If you are an existing Google Pixel Slate user and a bit worried about your investment, Osterloh sought to address your concerns too. "Some articles have made this a bit unclear so wanted to clarify. And of course we will fully support Pixel Slate for the long-term as well," asserted the senior Google exec.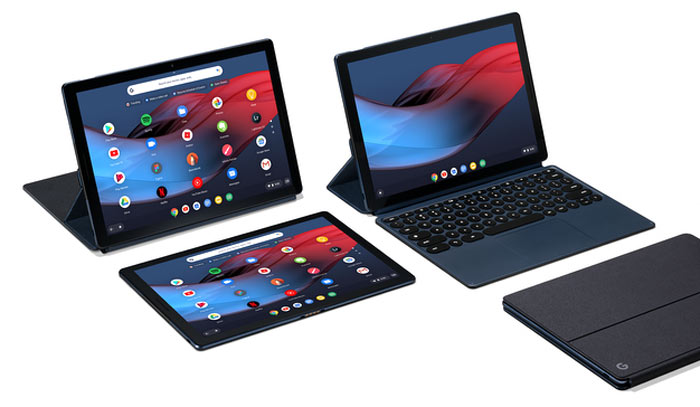 HEXUS reported upon the launch of the Google Pixel Slate 2-in-1 in October last year. This Chrome OS powered 12.3-inch slate with attachable keyboard cover has quite high-end specs, up to an 8th gen Core i7, 16GB of RAM, and 256GB SSD. However the pricing was very ambitious with the Pixel Slate keyboard and Pixelbook Pen sold as extras (adding over £200).
People can shoulder high prices if things are worth it but Google's Pixel Slate didn't get many positive reviews. "Just don't do it," summed up mild mannered Marques Brownlee in his video review from last December.