FreedomPop is coming to the UK and will offer a free 200 minutes, 200 texts and 200MB data per month to people who sign up to the service. In addition users will get free international calling to over 60 countries and free unlimited calls and texts to each other.

The Los Angeles based company launched a similar free service in the US in October 2012 and has just under a million customers. The UK service will start from July, with invitations sent out to 'beta testers' with the full rollout expected later in the summer. The service will be initially offered on a first-come, first-serve basis, says the company.
FreedomPop makes its money in the US by charging customers for higher allowances, additional services (such as a second line), and if they pop over their pre-agreed limits. In the US around half of FreedomPop customers pay an extra sum every month. According to The Guardian it could remain profitable even if that number dipped to under a third of users.
In the US FreedomPop offers more generous allowances of a free 500 minutes, 500 texts and 500MB data per month. The BBC asked about this disparity and FreedomPop co-founder Steven Sesar explained that "We found users in the US typically use more data and the alternative plans start at around 500MB. In the UK there is a lot of interest in the lower-use end of the market which is where we plan to wipe out the guys offering £5-£10 data plans."
The way the FreedomPop service works isn't like a traditional mobile network or MVNO. It's all mobile data based. Calls and texts are funnelled via data and for this reason an app is required to enable free use of the call and text allowances. At the current time only iOS and Android are supported. In the UK FreedomPop will be using data carried by the Three network.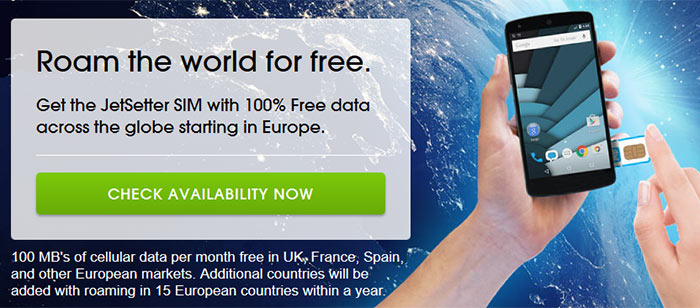 Also launching soon is the FreedomPop Jetsetter SIM. This is "the world's first global SIM that offers free service that will be initially available in the UK, Spain, and France". It consists of a free 100MB monthly allowance across these countries. FreedomPop plans to expand Jetsetter to more than 20 countries.
In the UK there have been previous free services that have come and gone for various reasons. If FreedomPop works out "really free, no gimmicks or games," as promised, then it will be a welcome new addition to the market.