As the BT and EE deal has forged ahead another major deal in the UK's mobile telelcoms market has been in the making. We last reported upon Hutchinson Whampoa (Three's Hong Kong-based owners) being in early talks to acquire O2 from Telefonica in January. At that time it seemed like both parties were taking advice about the possible transaction, with a sum of £9 billion mentioned by a Sunday Times Report. Now we hear the deal has been done, a 'definitive agreement' reached, with O2 valued at £10.25 billion.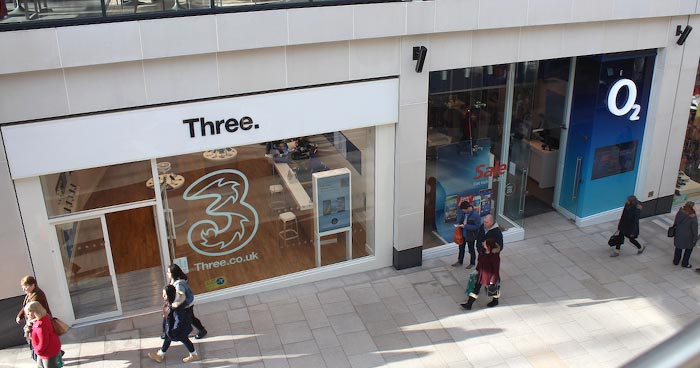 The Hutchinson Whampoa and Telefonica deal is still subject to regulatory approval but if it goes ahead the resulting mobile network would be the UK's largest, leapfrogging current dominant network EE. Currently O2 has around 22 million subscribers and Three has 10 million, thus together they would have 32 million customers. A similar O2 and Three merger was completed in Ireland under the watchful eye of Hutchinson owner and Hong Kong tycoon Li Ka-Shing.
In a statement concerning the new agreement O2 wrote that it has always sought to provide the very best customer service and "This deal will – subject to merger clearance – result in the creation of the most customer-centric mobile operator in the UK. We are pleased to be integral to such an exciting ambition and are confident that as a result of the deal, UK customers will benefit from greater value, quality and innovation. We also fully expect that new and exciting opportunities will open up for employees of both businesses."
When the dust settles and all these deals have been done the UK market will consist of just three major mobile telecoms operators; BT Mobile/EE, Three/O2 and Vodafone. All the other networks will be MVNOs off the back of these networks. For instance Sky is becoming an MVNO based upon the O2 (and now Three) network and Virgin Mobile is an MVNO relying upon EE (soon to be BT owned). Other popular virtual mobile networks are Tesco (O2), ASDA (EE) and Sainsburys (Vodafone).