Tesco Mobile has launched its first 4G tariffs. The supermarket chain is allowing its pay monthly customers to upgrade to 4G LTE for a small premium of £2.50 per month. All your existing contract parameters - the amount of minutes, texts and your data allowance - will stay the same. Due to the limited coverage of the O2 network (of which Tesco is a mobile virtual mobile operator (MVNO)) for providing 4G connectivity, this new offer will only be available to Tesco Mobile customers in London, Leeds, Bradford, Birmingham, Coventry, Leicester, Sheffield and Nottingham at this time. New customers can also sign up for Tesco 4G contracts.

With the new 4G LTE tariffs now in place it is possible to get a SIM-only 4G deal from Tesco for as little as £10 per month with a commitment to a 12 month contract. Tesco's cheapest SIM only contract of £7.50 for 12 months offers 250 minutes, 5000 texts and 500MB of data – upgraded to 4G for an extra £2.50pm resulting in a monthly cost of £10. The cheapest option with 1GB of data is £12.50 in total; you'll also get 500 minutes with this option. For 2GB of data per month the cheapest option is £15, including the £2.50 4G upgrade, which will also provide you with 1000 calling minutes. There are no unlimited data options from Tesco.
Tesco also have a page full of 4G phones available on 24-month 4G contracts. A pretty nice deal available right now is with the Nokia Lumia 920 for £17.50 per month with 250 minutes, 5000 texts and 500MB of data. A quick calculation shows that, over the life of the contract, you are paying £180 for the Nokia Lumia 920.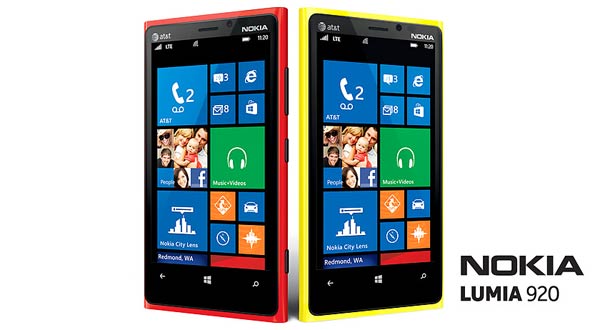 The Telegraph reports that rival mobile operator EE has very recently slashed the price of its entry level 4G contract. You can now, says the newspaper, get a 4G handset on an EE 4G contract from £18.99 per month, down from £26 per month. This new deal didn't seem to be live on the EE website when I checked just now.
In related news, last week Talk Talk launched the UK's cheapest SIM Only mobile phone tariff which costs £3.50 per month for 12 months. For the price users get 100 minutes, 250 texts and 200MB of data per month.