O2 is the last of the UK's big 4 mobile telcos to announce its 5G rollout timetable. While some mobile service providers are already providing 5G connectivity to their customers, and via MVNOs, O2 today announced that its 5G switch-on would occur in October.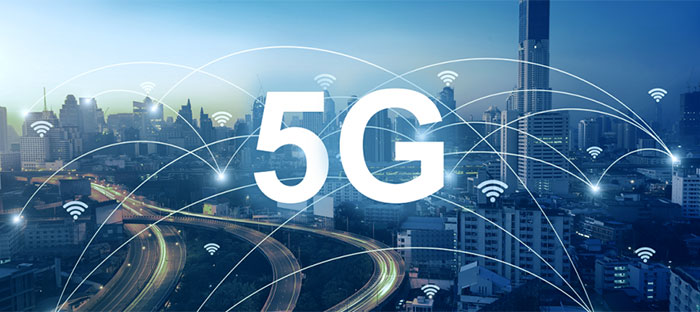 The initial switch-on will occur in the key hub areas of Belfast, Cardiff, Edinburgh, London, Slough and Leeds. The rollout will be expanded quite rapidly, covering 20 towns and cities before 2019 is out and totalling 50 by summer 2020. O2 says that it has followed an "intelligence-led rollout strategy (which) has been driven by data and insight that identifies where customers will benefit from 5G the most." Important locations that will gain prioritised coverage include; train stations, important business areas and entertainment and sports venues including The O2 and Twickenham Stadium.
Belfast

Blackpool

Bournemouth

Bristol

Cardiff

Coventry

Derby

Edinburgh

Eton

Guildford

Leeds

Leicester

Lisburn

London

Norwich

Nottingham

Reading

Slough

Stoke

Windsor
First 20 towns getting O2 5G
If you are interested in hopping onboard the O2 5G train the firm is going to start selling 5G devices ahead of the launch of its cellular service. For example it says that the Samsung Galaxy S10 5G will be available to purchase from Thursday 8th August, with the Xiaomi Mix 3 5G coming later in the same month. Other devices will be available to both consumers and business customers by 5G launch time in October. O2 will start taking in trade-ins and reveal the full rnage of tariffs, handsets and devices nearer to launch time.
Aberdeen

Bradford

Brighton

Birkenhead

Birmingham

Cambridge

Glasgow

Hove

Kingston

Liverpool

Luton

Manchester

Milton Keynes

Newbury

Newcastle

Northampton

Plymouth

Portsmouth

Sheffield

Southampton

Sunderland

Warrington

Wolverhampton
Other towns with planned O2 5G rollout ahead of summer 2020
In addition to its 5G rollout announcement today, O2 said that it will continue to upgrade 4G across the country as this is the backbone of O2 coverage. It shared some market research indicating that only 11 per cent of customers thought 5G should be prioritised over 4G connectivity.
Recent 4G upgrades have recently been implemented at Anfield Stadium, Lord's cricket ground and a range of major UK shopping centres, including Bluewater in Kent, boasted O2 today. In all, O2 4G covers almost 19,000 cities, towns and villages across the UK at the time of writing.
Many HEXUS readers might be customers of Tesco Mobile or GiffGaff, which are among the biggest O2-piggybacking MVNOs. It isn't clear when such companies will implement 5G connectivity and start selling 5G mobiles.
It would be interesting to hear from any HEXUS users who already have a 5G mobile contract / device.