The latest figures showing smartphone manufacturer and OS market share show Samsung as the biggest player by far, and Android with a commanding lead - accounting for over 86 per cent of phones sold worldwide in Q2 2016. In related news, later today it is expected that Android 7.0 Nougat is coming out of its developer preview stage and will be available to some Nexus device users.
Android market share
In the most recent figures from Gartner, Android is seen to have clawed back market share from Apple's iOS. Google's mobile OS has 86.2 per cent of the worldwide market and has grown in lower-, mid- and high-end tiers. Most impressively, premium smartphones sold with Android were up 6.5 per cent in Q2.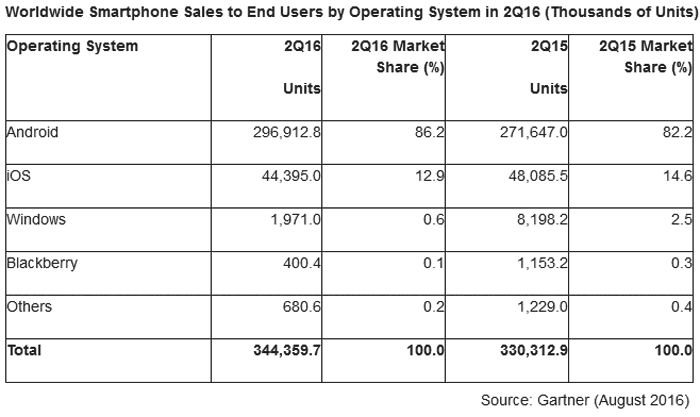 An analyst at Gartner put Google Android's success down to how fast the platform is evolving. "Facing a highly commoditized smartphone market, Google's focus is to further expand and diversify the Android platform with additional functionalities, like virtual reality, enabling more-intelligent experiences and reach into wearables, connected home devices, in-car entertainment and TV," explained Roberta Cozza, research director at Gartner.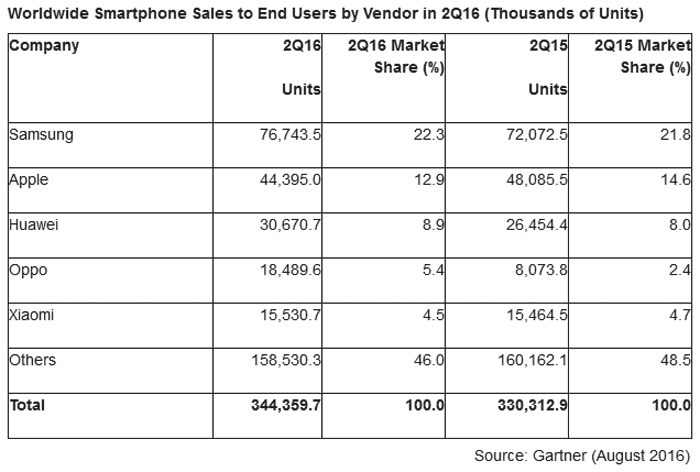 With Android doing well, it's not a great surprise that Samsung is also thriving. In the latest Q2 results we can see Samsung had a near 10 per cent lead over nearest rival Apple. Notably all the other members of the top 5 manufacturers are Chinese (Android) smartphone makers; Huawei, Oppo, and Xiaomi. As for Apple, it suffered a decline of 7.7 per cent in Q2 2016, faring particularly badly in Asia/Pacific with sales down by more than a quarter.
Android 7.0 Nougat
When the USA wakes up we will likely see some kind of launch event for Android 7.0 Nougat. According to various reports, including this one from Android Authority, the consumer ready Android 7.0 Nougat will be released today for Nexus users, rolling out to other device makers and networks in the weeks and months to come.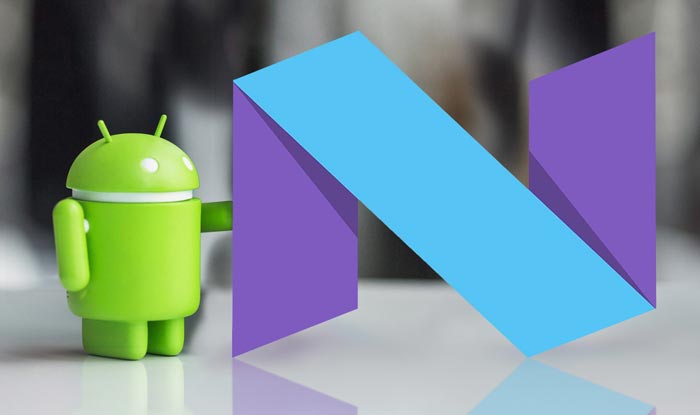 Key improvements on the way to version 7.0 of this mobile OS are said to include better power efficiency (improved Doze), improved memory management (Project Svelte), Data Saver, improved DPI scaling, a night mode, and Java 8 support. Keep an eye on the Android home page for highlights and more details if you are interested.