Corning is developing an innovative new Gorilla Glass-like material that has the potential to becoming a serious 'sapphire' competitor. Dubbed 'Project Phire', the new material "combines the toughness of Gorilla with a scratch-resistance that comes close to sapphire", according to CNET's Ben Fox Rubin.
The company's Gorilla Glass displays currently cover the front of more than 3 billion devices, including handsets from mobile tech giants such as Samsung and Apple. Even with this huge market dominance, it would seem that Corning's presence is under threat to rival sapphire technology. Considered to be one of the hardest transparent materials on Earth, sapphire glass is causing Corning concerns as its rising popularity looks to replace the hardened glass used by some of Corning's most important customers.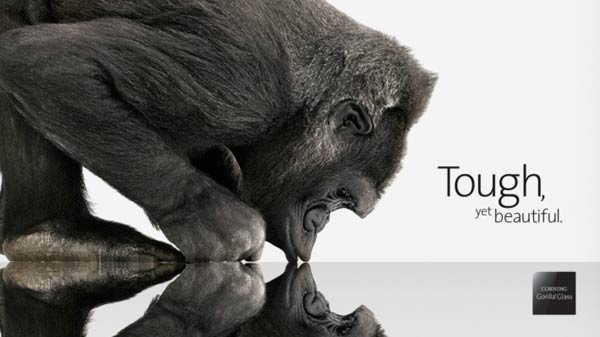 "We told you last year that sapphire was great for scratch performance but didn't fare well when dropped," said James Clappin, president of Corning Glass Technologies, at a New York investor meeting. "So, we created a product that offers the same superior damage resistance and drop performance of Gorilla Glass 4 with scratch resistance that approaches sapphire."
It is not surprising that whilst sapphire is shaping up to be the next big thing in terms of screen protection, Corning's new development aims to counter the growth of this expensive yet more shatter-prone material. Teased just a few months after unveiling Gorilla Glass 4, the firm's toughest glass yet, this even more durable product touts scratch protection that could compete with sapphire, whilst bearing the drop durability of its own GG4. It looks like Project Phire is nearly ready to take back some of the business Corning has lost to sapphire, hoping to become more widely used in heavy-duty flagship phones and smartwatches.
Unfortunately, there's not much technical information about Corning's technology at this point, we only know that it is set to start selling from later this year. Therefore we will have to wait and see whether it will affect the overall price of upcoming handsets. It is also unclear whether Project Phire will be marketed as Gorilla Glass 5 or be a distinct product line. The company currently advertises that its Gorilla Glass 4 is up to two times tougher than competitive glass and will survive drops onto rough surfaces up to 80 per cent of the time. With elevated scratch-resistance, the new material could aid the firm in snagging more of the smartwatch market.
Perhaps with Project Phire more smartphone users will have the confidence to enjoy a screen-protector free, naked touchscreen experience?
A reminder of the durability of Gorilla Glass 4