With the CES about to kick off in not much more than a week ASUS has released a couple of teaser videos to build up 'excitement' over what it is about to reveal. Just before Xmas we saw Teaser 1, which asked us "Green or Blue? One or Two?" and then after Xmas Teaser 2 emerged, asking "What's your number?"
Green or blue?
This pre-Xmas trailer seems to hint at a dual-boot Android and Windows tablet offering. The video opens with a view of the Statue of Liberty holding up two fingers, with a tablet in the other hand. The date on the tablet is 6th January 2014 – ASUS will hold a press event on this date.
The device switches from blue to green hues, as does the sky and then 'Liberty' pulls out another tablet from her robe. That's all we get, it's a bit puzzling as if we had a dual-boot tablet why would be need two of them...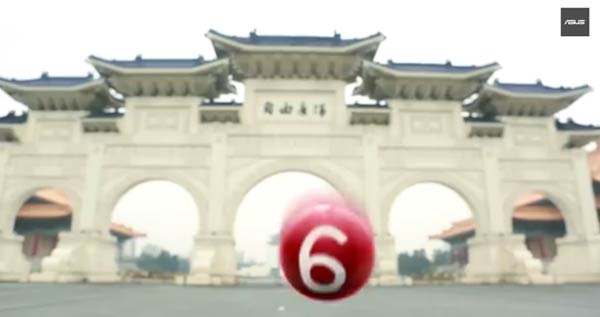 What's your number?
The latest ASUS CES teaser is set in Taipei, the capital of Taiwan. We see various rubber balls fall from the sky making touch-tone telephone sounds as they bounce. Highlighted in the video are balls marked with the numbers 4, 5 and 6. Then we see 'millions' of balls dropping among famous landmarks like Taipei 101 and the Grand Hotel. The video ends with a ball rolling into a mailing packet addressed to the CES venue in Las Vegas.
Most speculation from this teaser thinks that it means ASUS will reveal a range of colourful smartphones in screen sizes of 4, 5 and 6-inches. Now if we could blend teaser one and two together it would be very interesting to see the first range of dual-boot Android and Windows Phones revealed by ASUS next week.