The recent accidental brief reveal of the Google Nexus 5 smartphone on the Google Play website has been followed by further reveals this weekend showing the same smartphone in white and some packaging photographs.
We already had a highly detailed specification of Google's new smartphone hardware and software from a leaked service manual published earlier this month. So it's great to now have the complete picture including the price and a strong hint at the release date. It is widely expected that the new Nexus 5 and new Android 4.4 OS will be shown off a week from today, on 28th October.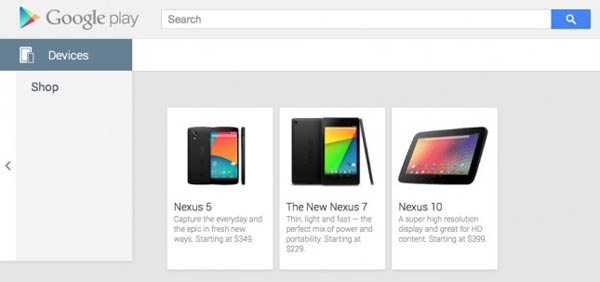 Above you can see the new Nexus 5 and that all important price - $349 for the 16GB version (£215 using a simple conversion). As a reminder the specs from the leaked draft service manual are as follows:
4.95-inch 1080p display (IPS TFT for those interested)
32GB internal storage (other capacities not specified)
2GB RAM
MSM8974 aka Snapdragon 800 at 2.3GHz
8MP OIS rear camera, 1.3MP front camera
2300mAh battery
Sensors: Accelerometer, Gyroscope, Compass, Proximity/Ambient Light, Pressure
Slimport compatibility
Micro SIM slot
Notification light
Wireless charging
NFC
Bluetooth 4.0
UMTS/GSM/CDMA/LTE compatibility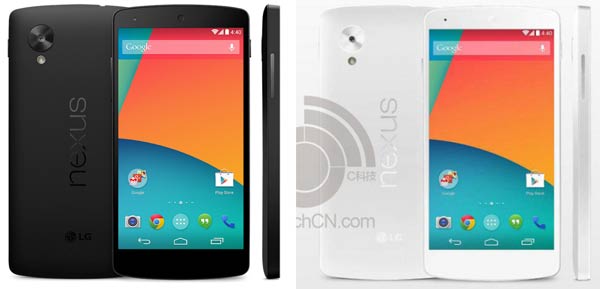 Above you can see pictures of the Nexus 5 in both black and white. The clear black image came from Google Play but the grubby white one is a leaked render from CtechCN.com. Also you can see the retail boxes for these black and white variants of the Nexus 5 pictured below. CTechCN reports that both colours will be available at launch.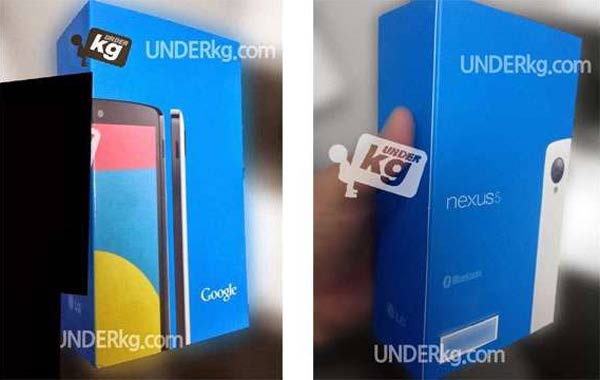 The new Nexus smartphone and Android 4.4 KitKat look set to be revealed on 28th October. This date has been hinted at multiple times by Nestle & KitKat. You can see the most recent hint below; spelling out "This is it," a Michael Jackson movie which was released on 28th October. A previous hint featured the strapline "Everybody dance now!", a line from a C+C Music Factory hit record – the band used to be called 28th Street Crew.

Mobile news traffic jam – Nokia and Apple
It's going to be a busy day tomorrow with regard to mobile devices; both a Nokia event and Apple event are scheduled for tomorrow (Tuesday 22nd October). Nokia is expected to show off a new range of smartphones and a first tablet sporting the Windows RT operating system. Meanwhile Apple is expected to show off its latest updates to the iPad range; an iPad 5 and an iPad mini 2.